Do 10-Year Parts Warranties Differ?
YES, I found out recently that a "10-year parts warranty" CAN DIFFER a GREAT DEAL from one Organ Builder to another. Unfortunately many well-meaning buyers only get to READ the warranty AFTER they have purchased an instrument. Many of them take it for granted that any builders 10-year Parts Warranty is the same from one company to the next. This is NOT necessarily true.
Here is a copy of the warranty sent to an owner after purchasing a Johannus Organ:
Here is a copy of the warranty that is offered by Viscount Organs:
Here is a copy of the warranty that a Rodgers Owner receives after purchasing an organ:
Note that the Rodgers Parts Warranty includes ALL PARTS of the entire organ.  Other builders just warranty the computer boards and not always the console shell, the bench, the finish, the keyboards, the pedals, the expression pedals, the stop controls, the speakers, the amplifiers, etc. Get a copy of the warranty BEFORE you purchase any instrument… we think you will find Rodgers to offer a greater level of security and greater value long term.
One competitor CLAIMS they build every part that goes into their organ.  Here are photos from a two-channel ALLEN amp board which they claim to "build" in their own factory  (the parts highlighted by tags show the country of origin for the parts used).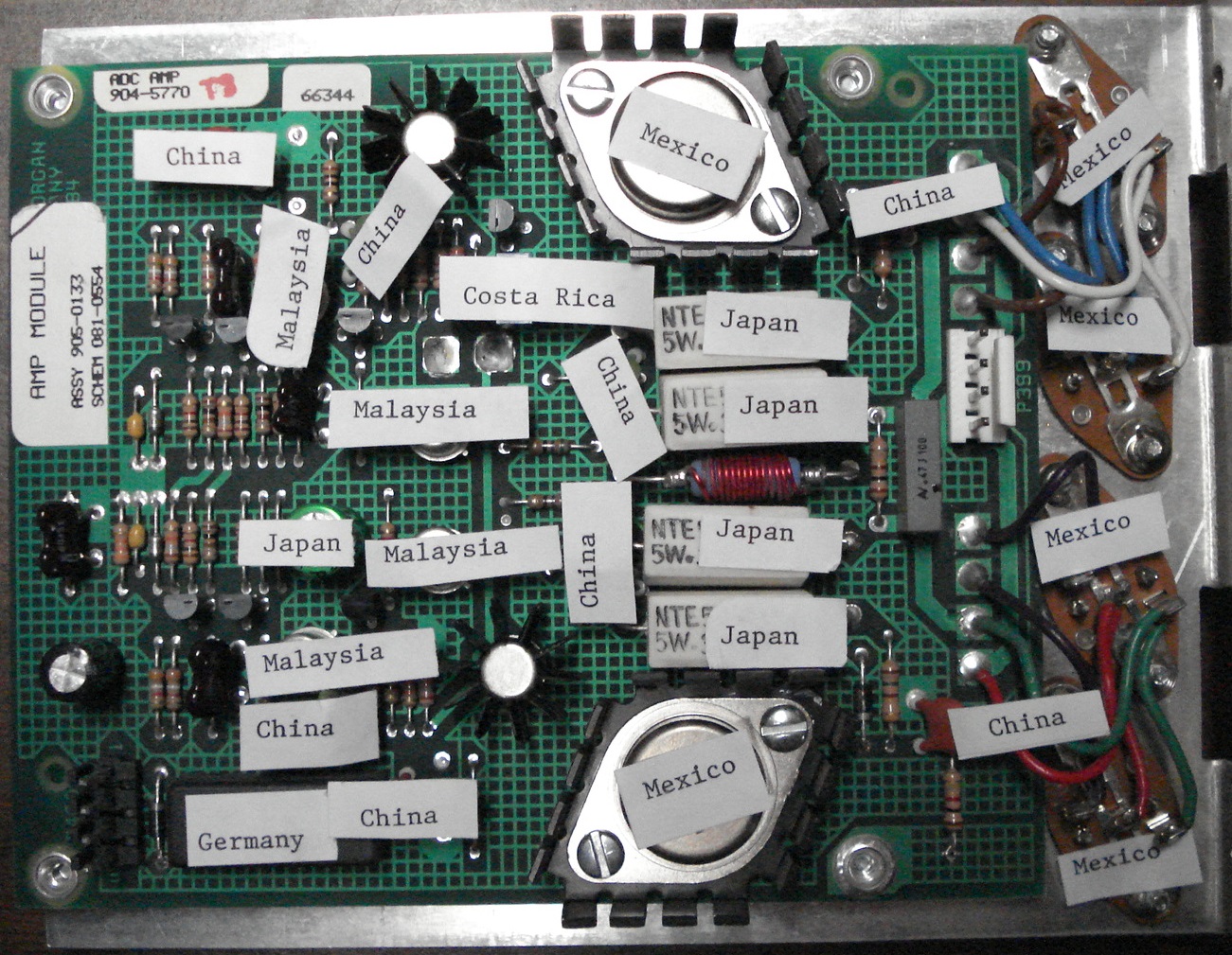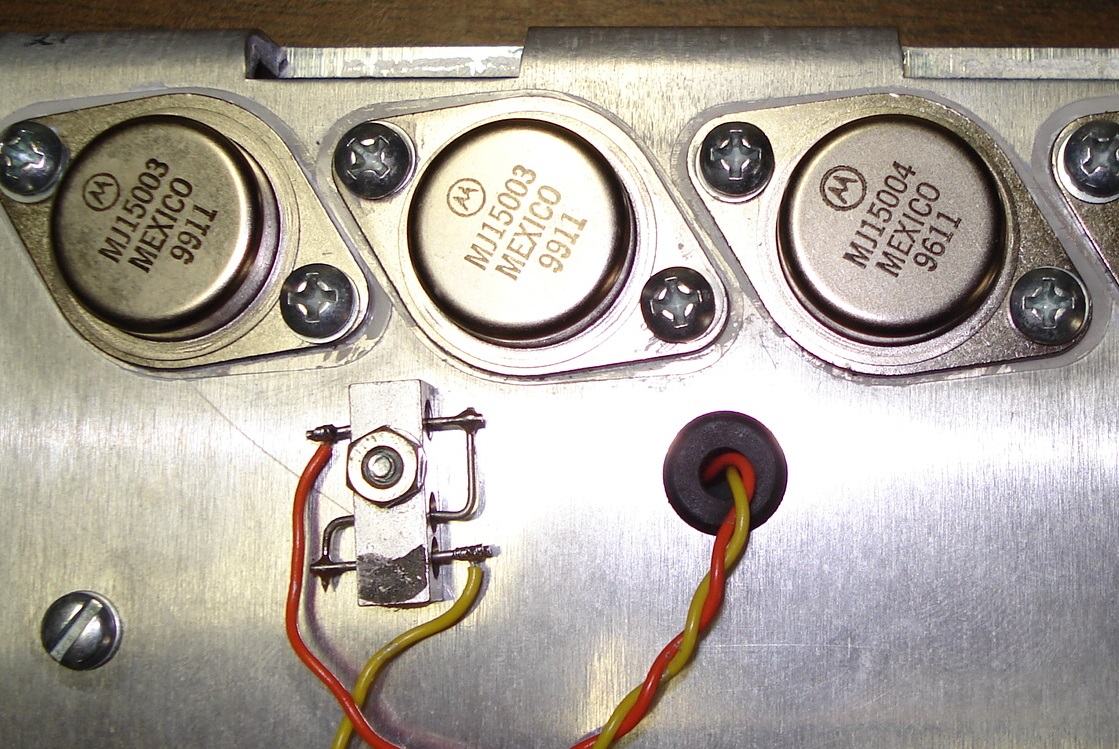 Note that ALL digital organ builders use parts that are made all around the world. One firm claims that they are a "true organ builder" because they build ALL parts of their organs "in house."  There is NO digital organ builder in the world that builds ALL parts of their instruments in house…. this is clear proof of that.