Address :
24500 North Old McHenry Road, Hawthorn Woods, IL
Infinity 361 Dedication Concert – Hawthorn Woods, IL
St. Matthew Lutheran Church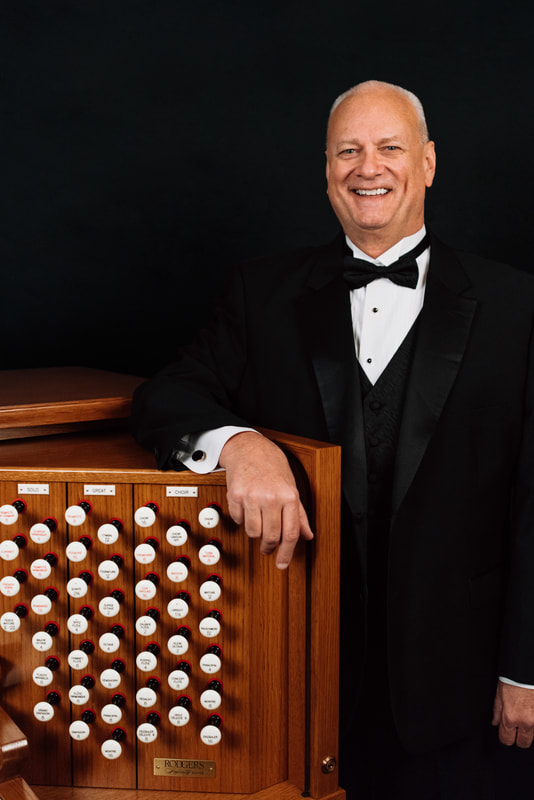 Dan Miller, Rodgers Artist and Tonal Professional will present an afternoon concert on the RODGERS Infinity 361 Organ (5-Divisions / 376-stops) recently installed at St. Matthew Lutheran Church in Hawthorn Woods.
This is the third of five dedication events planned to celebrate the dedication of this new instrument to the glory of God.
BIOGRAPHY – Dan Miller is an internationally renowned musician.  He has taught music, conducted choirs and orchestras, and managed large concert productions and music conferences.  He is respected as an innovative leader in handbells.  Mr. Miller is well-known for his composing and arranging and has several published works.  He has been seen and heard live in concert and through recordings on radio, television, and the internet.  He has been the featured solo organist with several symphony orchestras.  Dan Miller has recorded 22 organ compact discs. Mr. Miller is in his 20th year at Rodgers Instruments, one of the world's leading organ builders, in Hillsboro, Oregon, as Rodgers Artist and Tonal Professional. He also is an Adjunct Professor of Organ at George Fox University in Newberg, Oregon.
A church organist since age fifteen, Dan Miller has served at several notable churches.  At Calvary Church in Charlotte, North Carolina, he presided over the world's thirteenth largest pipe organ; at Coral Ridge Presbyterian Church, Fort Lauderdale, Florida, he served as assistant organist to Diane Bish.  Currently Dan is the Organist for St. Matthew Lutheran Church in Beaverton, Oregon. He also serves many churches nationwide as Guest Organist for their worship services.
Mr. Miller holds a Church Music Diploma from Moody Bible Institute.  He majored in organ performance at the American Conservatory of Music, holds a Bachelor of Fine Arts degree from Florida Atlantic University, and a Master of Music degree in Organ Performance from Winthrop University.
The concert program is found at the bottom of this page:
For more information about Dan Miller and to order CDs, please visit his website: www.DanMillerMusic.com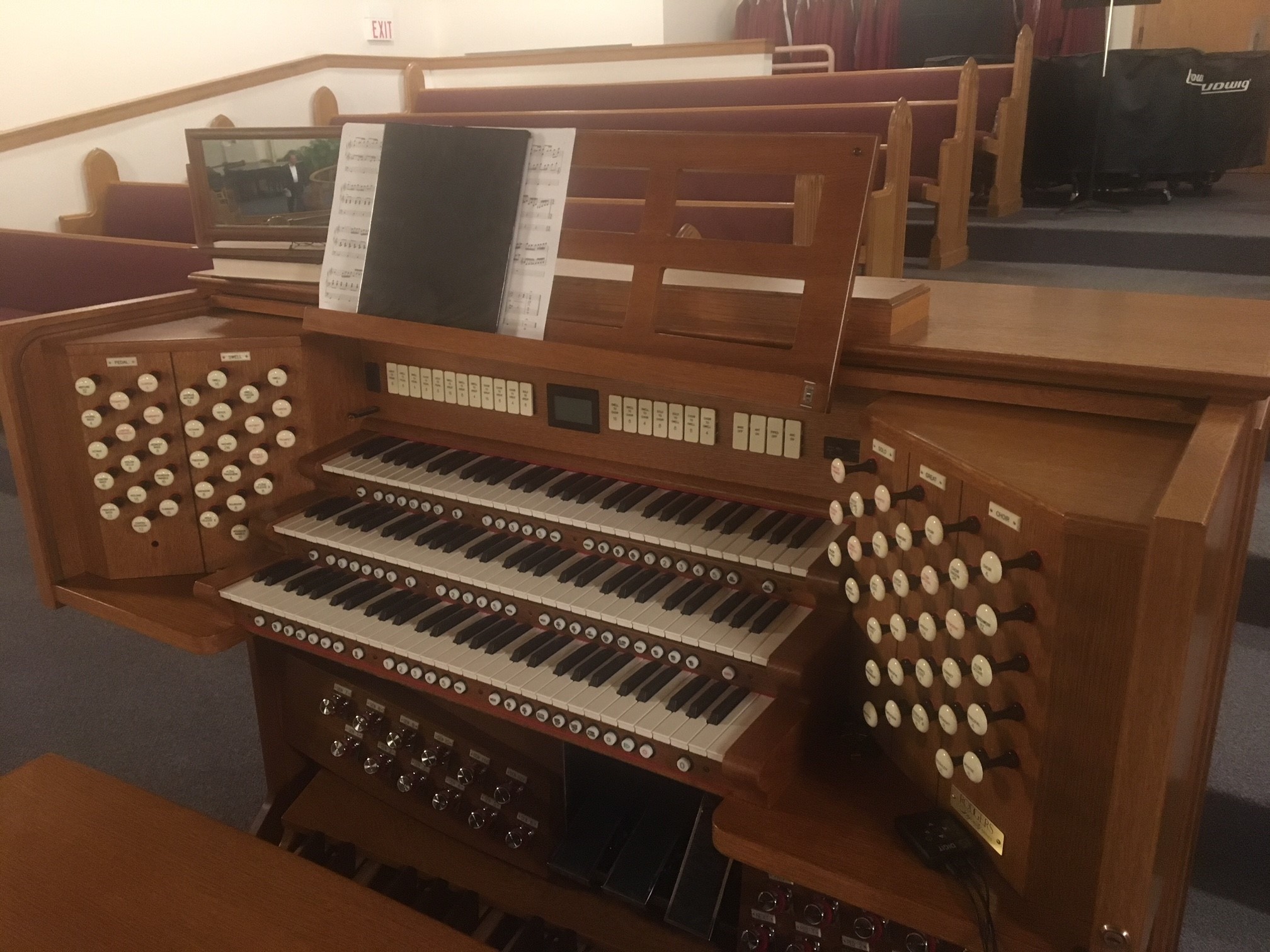 The Rodgers Infinity 361                / 5-Divisions / 61 Speaking Stops / 376 Total Voices / Air Turn equipped / Bluetooth equipped / 59 Orchestral Voices / Floating Solo Division / Mechanical Drawknobs / Record & Playback Built-in / 8 Midi Channels / 100 memory levels built-in / USB Power & Data Ports /
Intrada………………………………………………………………………………………….. Grayston Ives
written for Her Majesty Queen Elizabeth II's Silver Jubilee Thanksgiving Service in St. Paul's Cathedral, June 1977
Toccata and Fugue in d minor, BWV 565 ………………………………….  Johann Sebastian Bach
Fiat Lux (Let There Be Light) …………………………………………………………  Théodore Dubois
Trumpet Voluntary …………………………………………………………………………..  John Stanley
Adagio Cantabile, from "Organ" Symphony No. 3 ……….  Camille Saint-Saens, arr. Virgil Fox
Kyrie Eleison (from Messe Solennelle, originally for 2 organs and choir) ………..  Louis Vierne
It is Well with My Soul …………………………………………………………………….  arr. Dan Miller
How Great Thou Art ………………………………………………………………………..  arr. Dan Miller
A Salute to America and our Service Personnel
Fanfare for the Common Man …………………………………………………………..  Aaron Copland
The Navy Hymn (Eternal Father, Strong to Save) ……………………………………  arr. Dan Miller
Birthday Parodies …………………………………………………………….. "deranged" by Dan Miller
Birthday Joy  (in the style of Bach)   Birthday Hallelujah  (in the style of Beethoven)  Birthday Rag  (in the style of Joplin) 
Birthday Adagio  (in the style of Albinoni)     Birthday Forever  (in the style of Sousa)
Final (from Symphony No. 1) …………………………………………………………….  Louis Vierne