Address :
One University Avenue, Bourbonnais, IL 60914
Jane Holstein & Elizabeth Harrison in Concert
Centennial Chapel @ ONU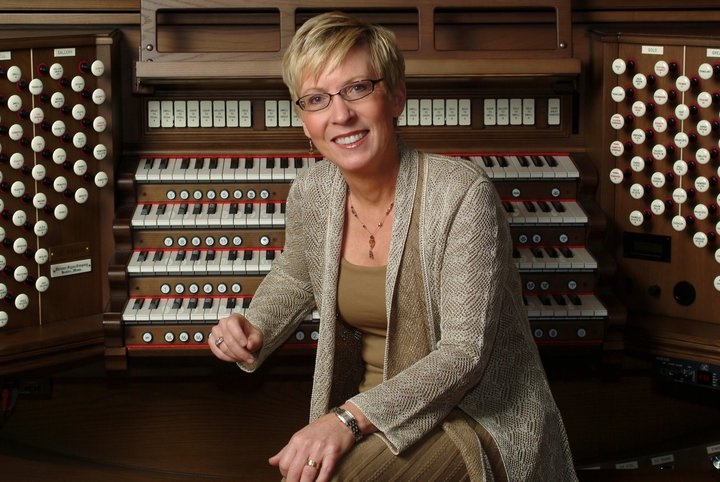 Olivet Nazarene University & the Ovid Young Memorial Organ Recital Series
Proudly Present
Dr. Jane Holstein (organ & piano) and Elizabeth Harrison (voice) In Concert
Dr. Holstein is the keyboard editor at Hope Publishing. She studied organ at Olivet with Dr. Nelson, and also at The University of Kansas and Northwestern University. Recently, she compiled Hymns of Praise, a new book of 200 hymns and songs. She stays busy as an arranger, clinician, organist, worship planner, grandmother of two and concert artist. She also serves as director of music ministries at First Presbyterian Church of River Forest, Illinois (where she plays one of the largest Rodgers Hybrid Organs in the Midwest).

Ms. Harrison is an artist recognized for her work as a concert performer, recitalist, opera and oratorio singer. In 2007, she made her debut as soloist with the Chicago Symphony Orchestra in their presentation of Wynton Marsalis' "All Rise." She has performed across the country with various opera companies and at festivals. Also an active recitalist, she performs African-American spirituals throughout Chicagoland.
This recital series honors the memory and musical career of Dr. Ovid Young, who passed away in 2014. An Olivet alumnus, he is remembered by many as a beloved performer, teacher, mentor and colleague. A pianist, organist, composer and conductor, Dr. Young had to his credit more than 7,000 performances in major concert halls, churches and colleges around the world.
Olivet's Ruffatti Pipe Organ was custom-built and installed by Famiglia Artigiana Fratelli Ruffatti (Ruffatti Brothers, Family of Artisans) of Padua, Italy, and Marshall & Ogletree of Boston (installed by Triune Music) — it features a four-manual console with six divisions.  It has 61-note manuals and a 32-note AGO concave pedal board. It has 125 ranks: 75 ranks of wind-blown pipes and a digital component of 50 additional ranks.