Address :
1 University Ave. Bourbonnais, IL 60914
Noon Organ Concert at ONU featuring Susan Caudill
Centennial Chapel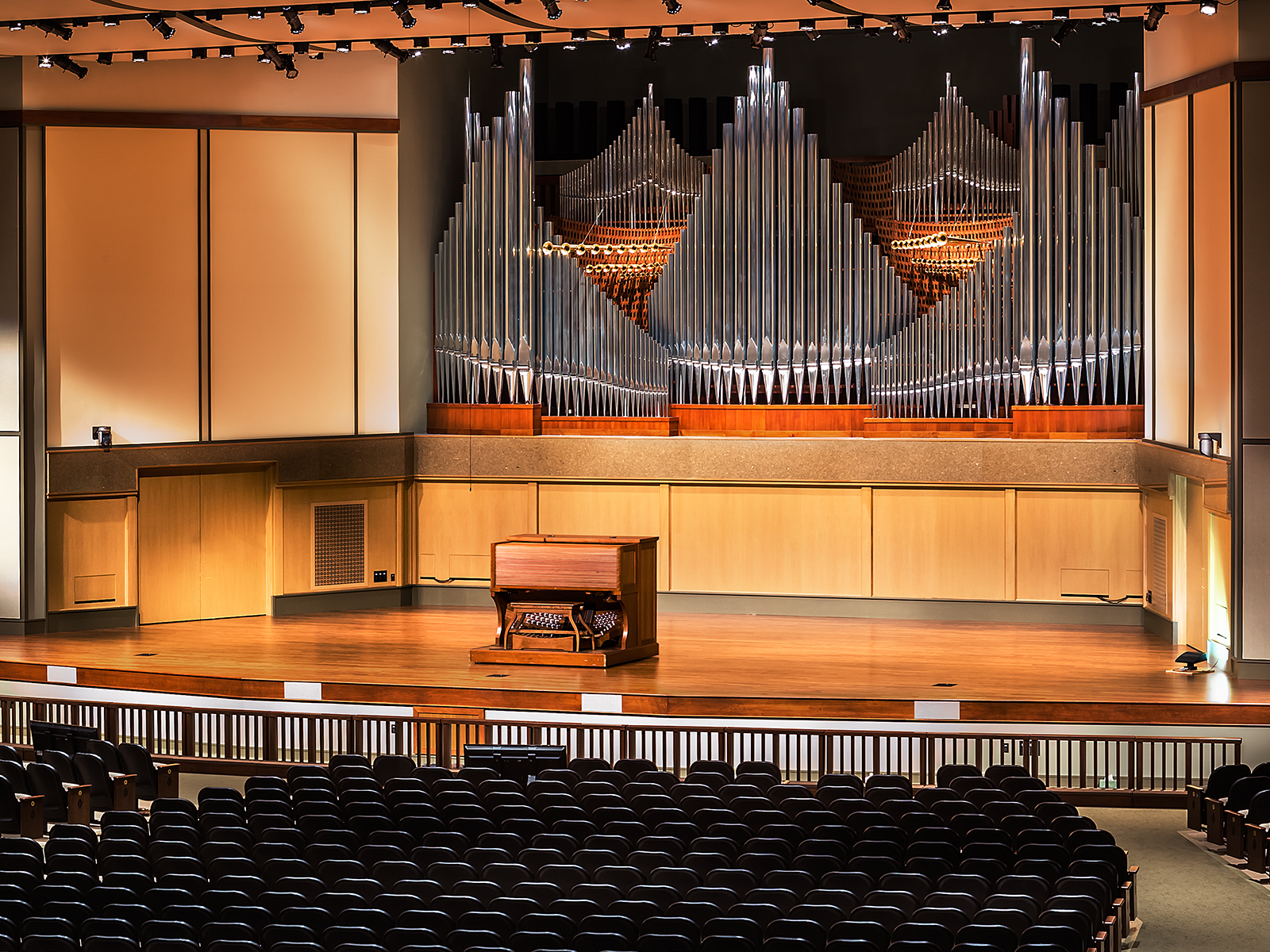 Friday, Oct. 26, 2018, 3 p.m. — Susan Decker Caudill is a name synonymous with keyboard creativity. While a student at Olivet, she studied with Dr. Ovid Young. A concert performer, recording artist, composer and arranger, she served on staff at Shadow Mountain Community Church with Dr. David Jeremiah in San Diego for 13 years. There, she served as organist, directed and arranged for a 40-piece orchestra, and directed various singing ensembles. She has also been the featured organist on the "Hour of Power" television program with Bobby Schuller.
Caudill's program will include her arrangement of "Crown Him With Many Crowns with O Worship the King," Bach's "Arioso" and Widor's "Toccata" from Fifth Symphony, among other selections.
This recital series honors the memory and musical career of Dr. Ovid Young, who passed away in 2014. An Olivet alumnus, he is remembered by many as a beloved performer, teacher, mentor and colleague. A pianist, organist, composer and conductor, Dr. Young had to his credit more than 7,000 performances in major concert halls, churches and colleges around the world.
Olivet's Pipe Organ was custom built by Famiglia Artigiana Fratelli Ruffatti (Ruffatti Brothers, Family of Artisans) of Padua, Italy, and Marshall & Ogletree of Boston. Both firms are represented in the Midwest by Triune Music, a local firm from Elmhurst, IL  www.triunemusic.com.
This instrument has six divisions, a four-manual console, and an AGO concave pedalboard with 32 notes.  It has 125 ranks making it one of the largest instruments in the Midwest (it has 75 ranks of wind-blown pipes and 50 digital pipe ranks).