Address :
9701 Melvina Avenue, Oak Lawn, IL
Organ Dedication & Hymn Festival
Faith Evangelical Lutheran Church
Faith Evangelical Lutheran Church in Oak Lawn, Illinois will dedicate their "new" two-manual Rodgers Organ (with custom reverse-color, wood keyboards) this weekend.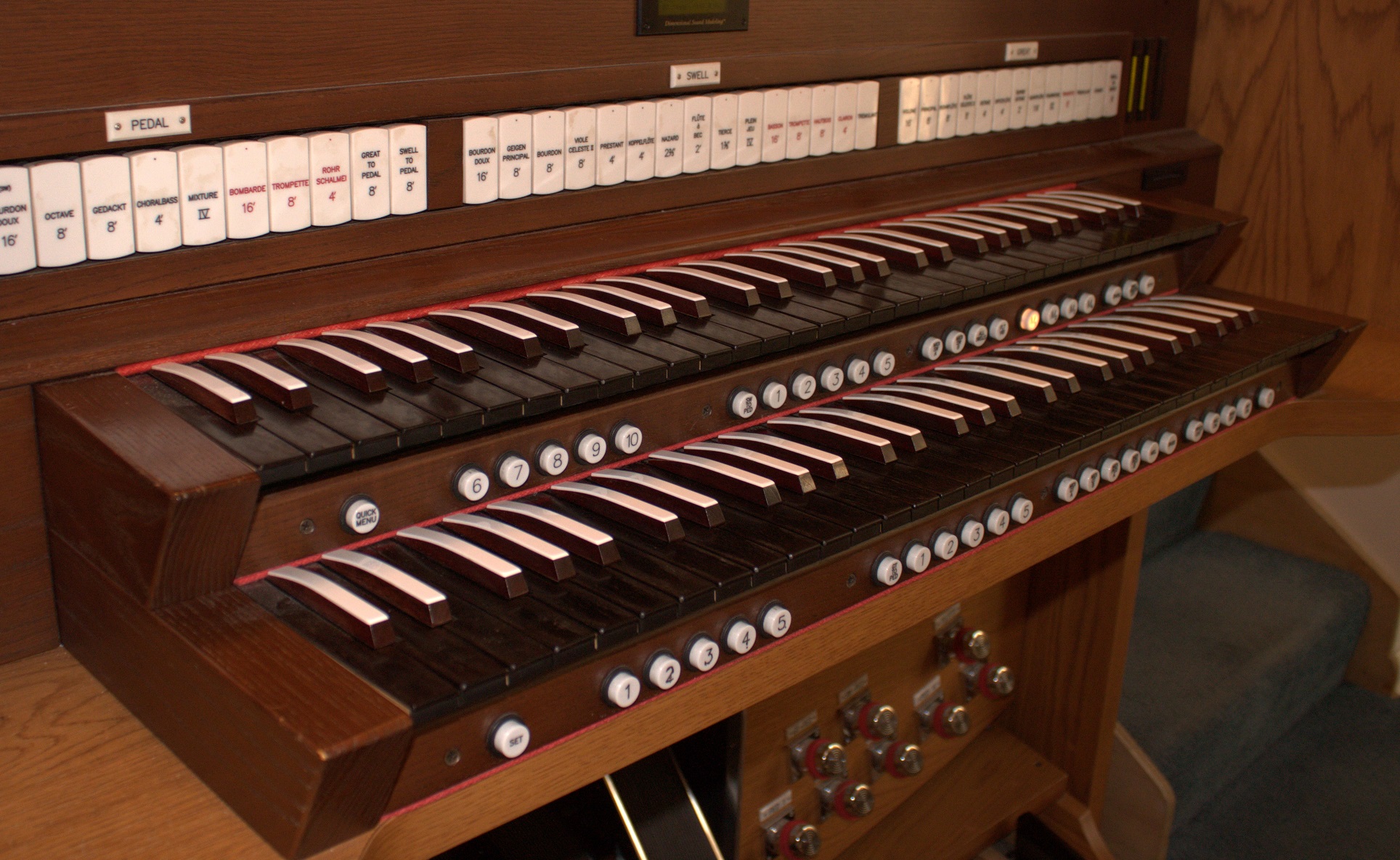 A BIG Celebration is planned with several Guest Organists including:   Carl Lisius / Dan Anderson / Tim Degen / Karen Gustafson / Ruth Sievers / Kevin Zorena.
Other Musicians will include Amberleigh Birkholz (Clarinet); Cheyenne Breitbarth (Clarinet); Katie Kampenga (Violin); Dr. Lynn White (Violin).
The Faith Choir & Faith Children's Choir (under the direction of Dr. Deborah Hochgesang) will also participate in the Hymn Festival.  The Rev. Dr. Mark Birkholz will be the Homilist.