Organ Music – Live & Well at Sox Park
WFMT recently interviewed Lori Moreland ("one of the Chicago White Sox's most valuable players"), the Organist for the famed Chicago baseball team. While many stadiums today use prerecorded music, Moreland feels privileged to keep the tradition of playing the organ alive. "There's just some energy that you can bring to a crowd, and timing wise, that you can't do with pre-recorded synthetic sterile-type music. I play to the crowd. I feel the energy, and it's just wonderful to pump them up and get them chanting. It just can't be recreated with pre-recorded music."
Lori studied classical organ at American Conservatory with Dr. Robert Lodine and played music by Bach, Hindemith, Sowerby, and Messiaen.  She also plays for a Catholic Church in the Chicago area.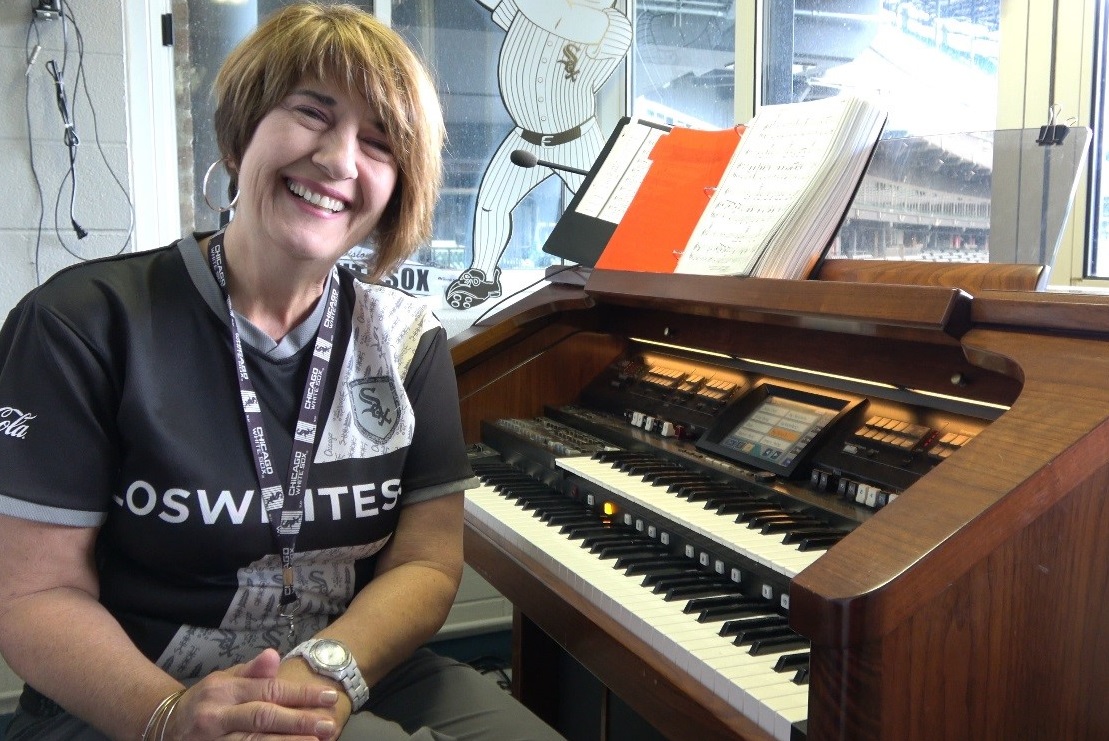 TRIUNE MUSIC installed the Roland Atelier Organ at the ballpark in 2017. Moreland says that It can play "every imaginable instrument, every imaginable sound, and sound effects. I can get whistles. I can get a dog barking. I can get train sounds and wave crashes. It also plays itself as an actual piano with a damper pedal, so that's kind of a cool thing if you want a break into Rhapsody in Blue or something like that. It sounds great out in the stadium. We have great engineers here that maximize what I can do and make it sound even better. I'm really happy and so blessed to have this instrument. It makes my job very easy."
The Roland AT-900 sends a fully-digital, stereo signal directly to the house sound system which makes the organ sound "great in the stadium."  By contrast, the organ at Chicago's United Center sends mono sound to speakers in a concrete room (which then becomes analog sound) which is picked up by a microphone and broadcast to the house system.
Read the full WFMT article on Lori Moreland and the Roland AT-900 Organ by clicking on this link
Listen to Lori live on this YouTube video