Rodgers Inspire @ Notre Dame University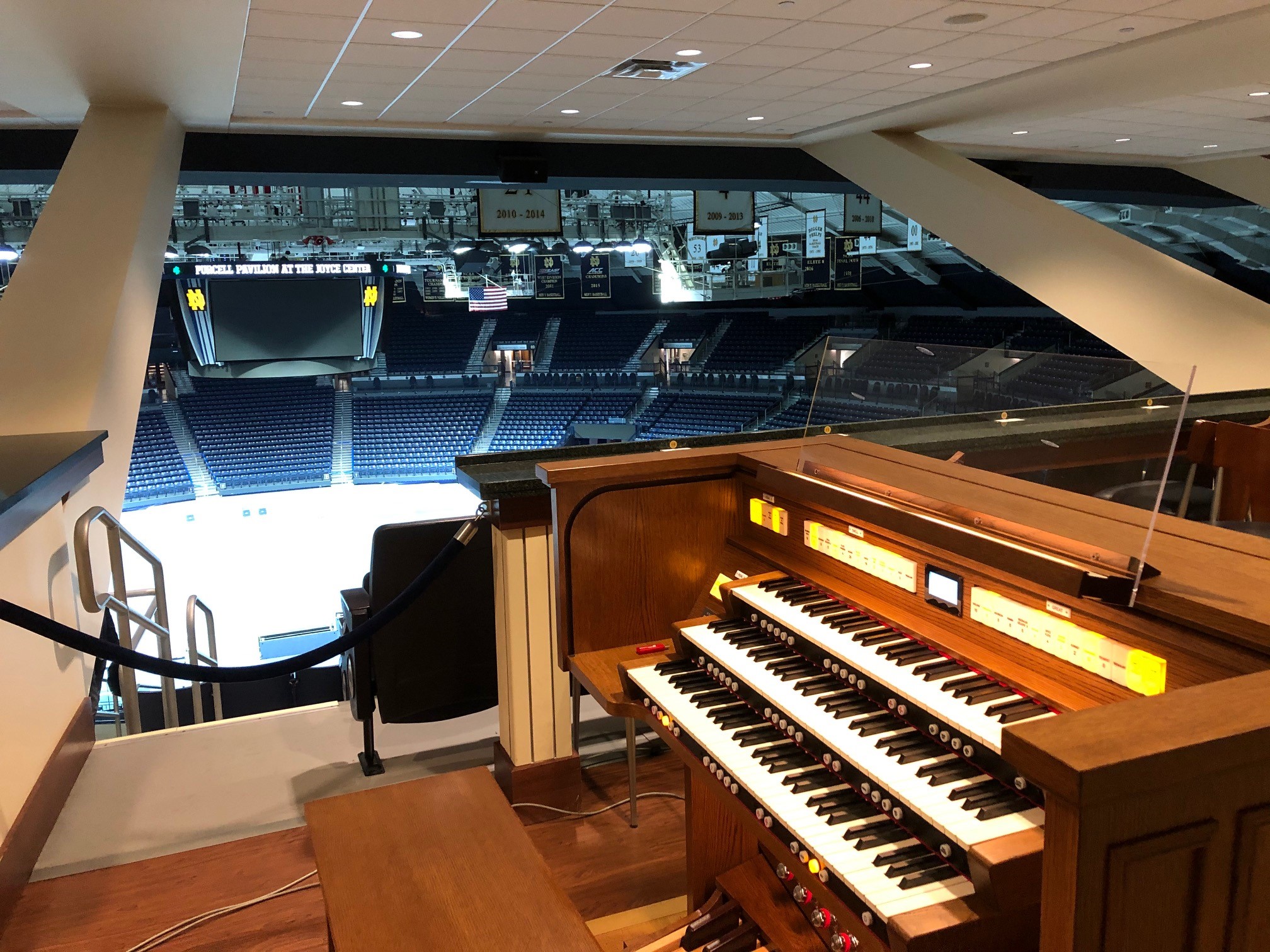 A Rodgers Inspire 343 has been installed in the Joyce Center on the Campus of Notre Dame University (So. Bend, IN) for the Holy Week Triduum Masses.
Due to the distancing requirements brought on by the Covid-19 pandemic, this years masses are being held in the vast space of the Joyce Center (instead of the Basilica) so that everyone can be safe.
A small number of vocal and string musicians will be located on the top level of the arena with the console and its 16 audio channels for the Thursday, Friday, and Saturday Masses. You are welcome to take part in the masses using the following links: