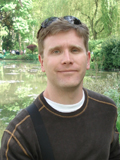 Eric Ringquist
Position: Office Manager
Eric brings a wealth of talent and energy to our office. He previously worked in capital fund-raising for the Delnor Hospital Foundation in Geneva IL. Eric runs the entire office, keeps track of service calls, and tracks orders. When needed, he consults with churches needing fund-raising assistance for their organ projects. Eric is an active member of First Congregational Church in Glen Ellyn.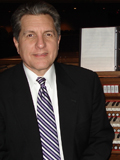 Steven Smith
Position: President
Steve has been the Rodgers Representative in Chicago for 41 years. He has designed/installed nearly 100 pipe organs and over 850 electronic organs during his tenure. Steve served on the Rodgers Executive Panel during the development of Rodgers' Digital Organs in the late 80's. He continues to have input into the design of instruments to meet music ministry needs.
Being an accomplished organist, his gifts are well suited to assist you in purchasing an instrument. He has served as Music Director for very "traditional" churches and also served as the Principal Organist for Elmbrook Church (in a "blended" worship environment) in Wisconsin for seven years. He is currently the Principal Organist for First Park Congregational Church in Grand Rapids, Michigan where he plays an 81 rank pipe organ and a Rodgers/Moller Hybrid organ (in the chapel).  Steve has played with the Elgin Symphony Orchestra, and MYSO (Milwaukee Youth Symphony Orchestra).  His diverse musical background is a great asset in consulting with churches of all types with regard to selecting the "right" instrument(s) to meet any worship style.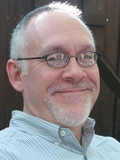 David R. Brackley
Position: Consultant
David brings a wealth of experience to our firm and to all of our clients. David taught organ & music at the college level for 29 years. He has been the organist for several of the most prominent churches in the Chicago area, including Grace Lutheran Church in River Forest. He is an amazing musician and concert organist and has now become a gifted organ voicer as well. He is currently a full-time member of our staff and also serves as Music Director for Holy Trinity Lutheran Church (on Addison) in Chicago.
Arthur (Artie) Specht
Position: Technician
artie@triunemusic.com
Artie has been working for Triune Music since November, 2014.  He was the National Service Manager for another organ company, but jumped at the opportunity to become a part of our team servicing Rodgers & Johannus Organs throughout our multi-state service area.  Artie has a great personality and is loved by our owners and clients because of his tireless devotion to fixing problems.   Artie has two children and plays bass in a local band.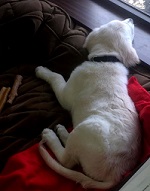 Charlotte
Position: Security
Charlotte Ringquist is the newest addition to our Security Staff and is now 6 years old.  This English Cream Golden Retriever puppy is dearly loved by everyone on staff and also by clients and delivery people that come through our doors. She loves treats and is intrigued with the many geese and ducks returning through Elmhurst to Wisconsin & Canada.