Time for a Home Practice Studio?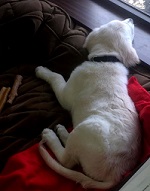 March 2020 –  With "social distancing" practices being observed, many of our owners, clients, and friends are working from home. For musicians, this can mean practicing at home instead of in their place of worship. Below are some opportunities that will help to make your home studio a fulfilling and enjoyable place to maintain and hone your skills.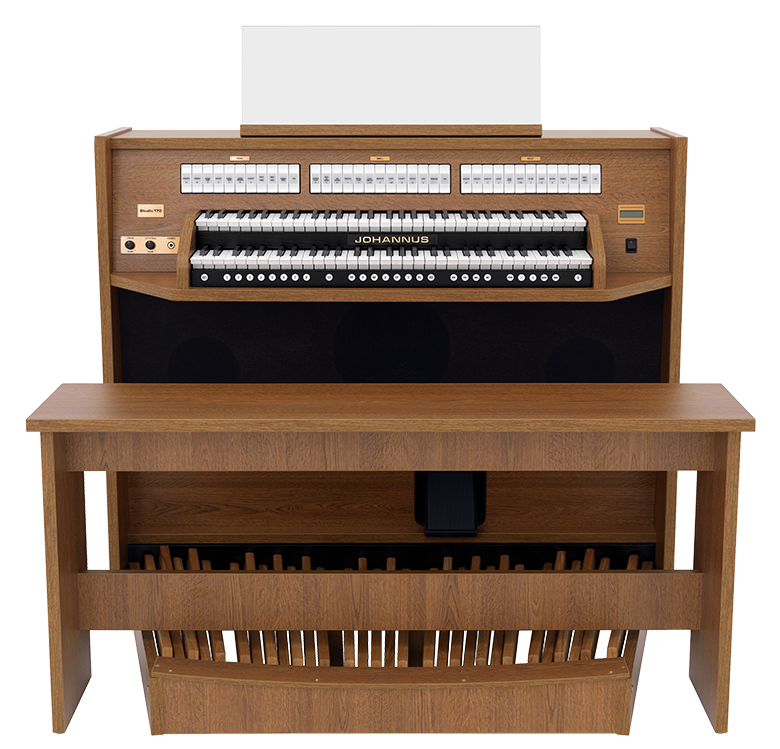 With two manuals and a 30-note pedal board, the Johannus Studio 170 has a rich variety of options to offer both novice and advanced organists. It features 28 stops with several variants. Thanks to its modest dimensions, the instrument will take up minimal space. The Studio 170 is equipped with a high-quality 2.1 audio system, which will spread the brightness and clarity of the renowned Johannus sound to all corners of your music or living room.  Best of all, the Studio Series 2-manual and 3-manual organs are very affordable.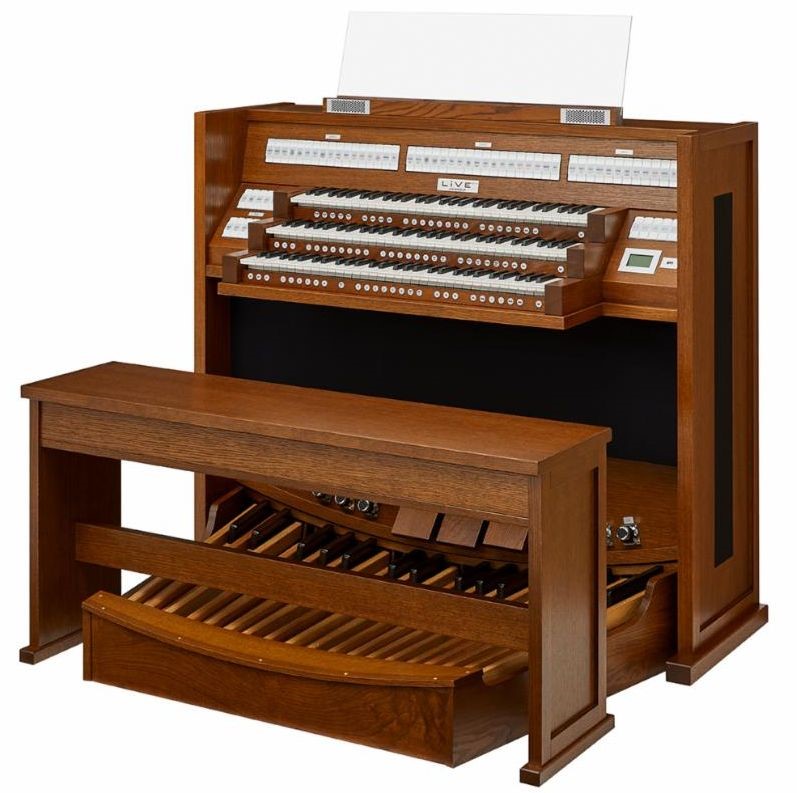 LiVE Organs by Johannus will virtually take you to Cathedrals around the world.
The philosophy behind the Johannus LiVE Series is to give you the artist, the delightful experience of playing specific pipe organs from across the globe, and across many styles of organ building.
Johannus LiVE 2T: 2-manuals | 44 stops
Johannus LiVE 3T: 3-manuals | 52 stops  (pictured left)
Listen to Dr. Kris Rizzotto play his "Toccata"… using the Cavaillé Coll samples from Église Notre-Dame d'Auteuil, Paris
Listen to Dr. Kris Rizzotto play the "Coronavirus Étude" – Transcription for Organ and Disinfecting Wipe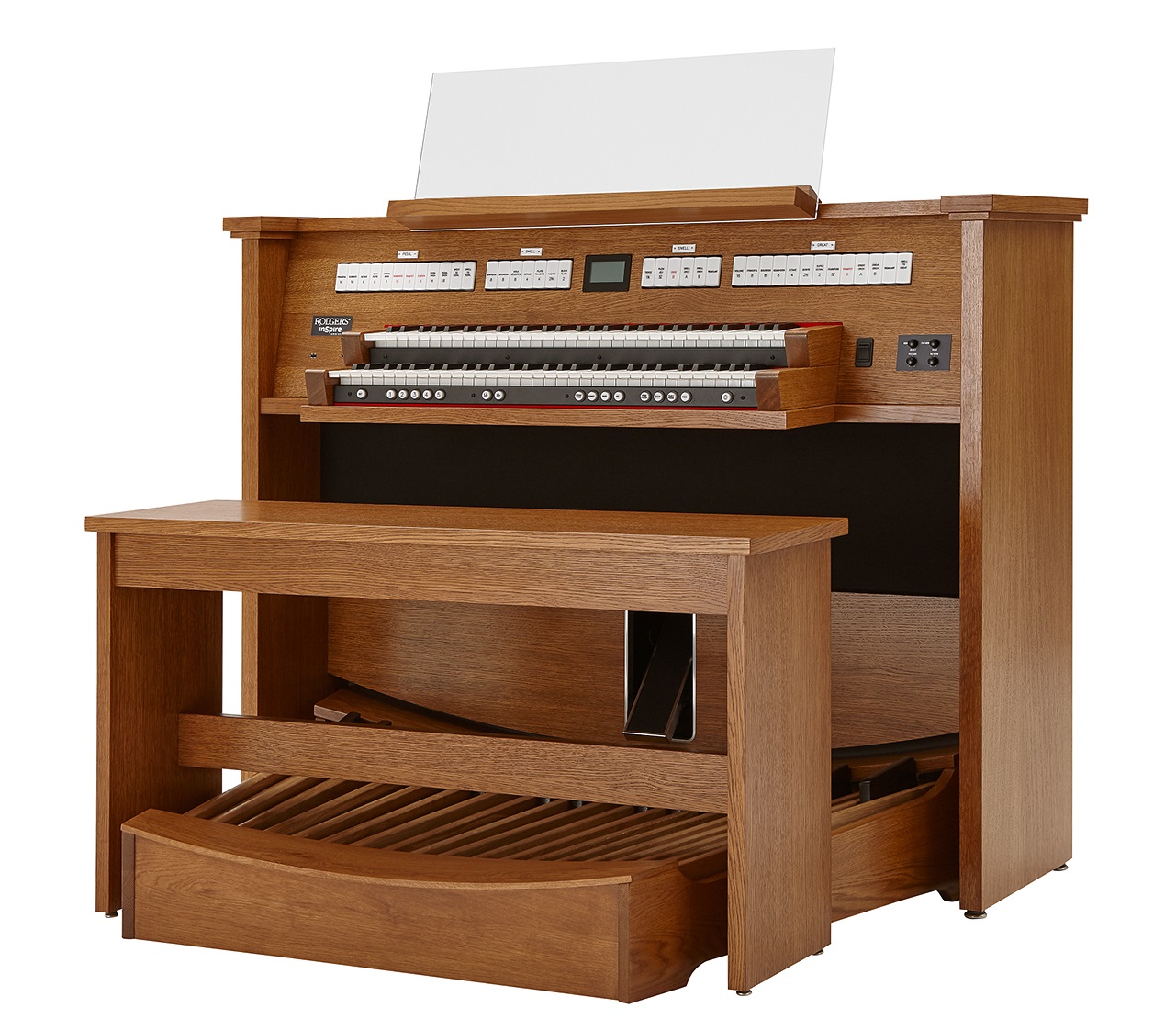 Inspiration and Enjoyment for You – Inspire Series 227
This compact console, built from choice oak hardwood is available in several different finishes. The 227 has a classic look that will bring inspiration to any home. With its two keyboards, 27 speaking stops, and 18 orchestral voices, the organ provides a rich variety of musical possibilities.
Rodgers' innovative Voice Palette™ system provides a total of 135 high-quality pipe organ voices. The organist can experiment with an infinite combination of voices in the various styles, and also have access to orchestral voices, such as piano, harpsichord, harp, strings, trumpet, clarinet, and handbells. The Inspire Series 227 is equipped with a robust integrated 2.1 audio system which will bring the pipe organ and orchestral voices to life.
Learn more about the Inspire 227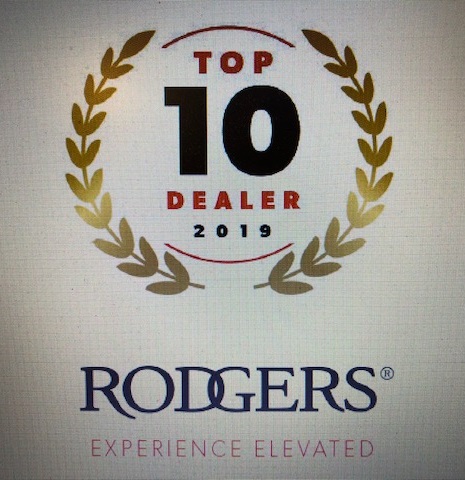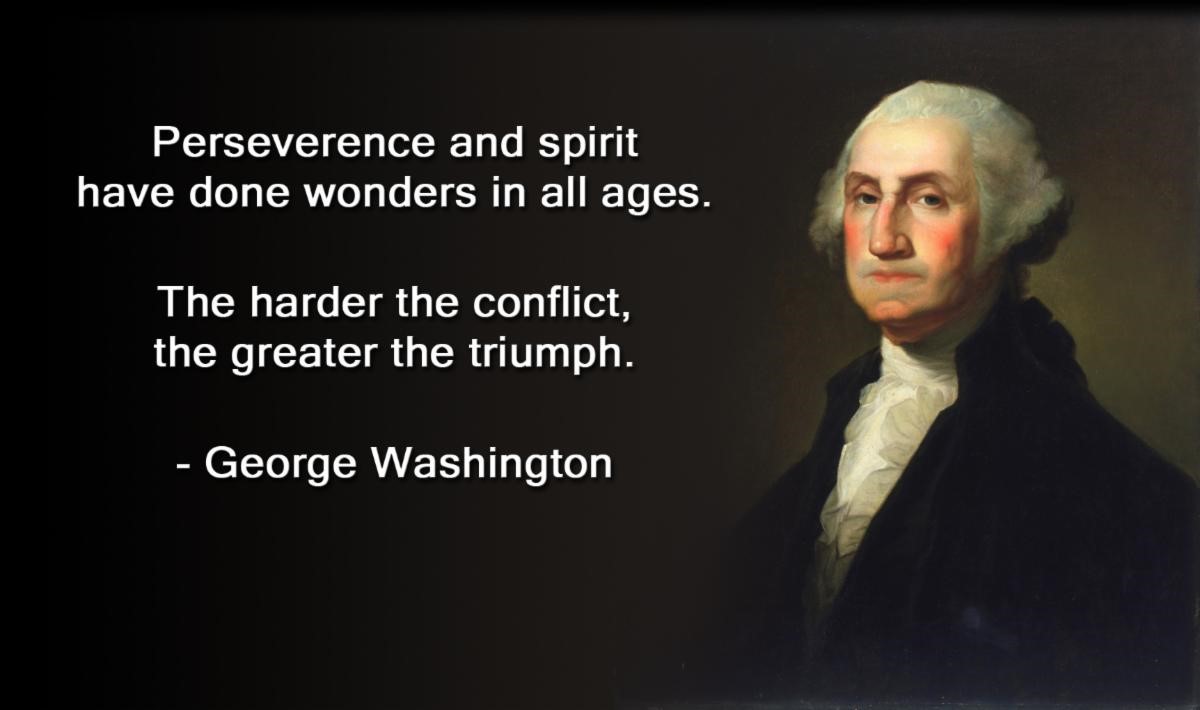 ---