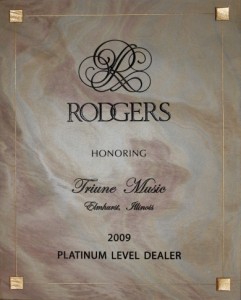 Triune Music was recently awarded this plaque for outstanding sales in 2009.
Triune Music was Rodgers #1 Dearler in 2009.
We thank our many new owners for helping us to achieve this coveted award.
If you do not have a Rodgers Organ yet, you owe it to yourself to find out why Triune Music is leading the nation in quality organ designs & installations.