Dr. Rizzotto's New Johannus Live 3t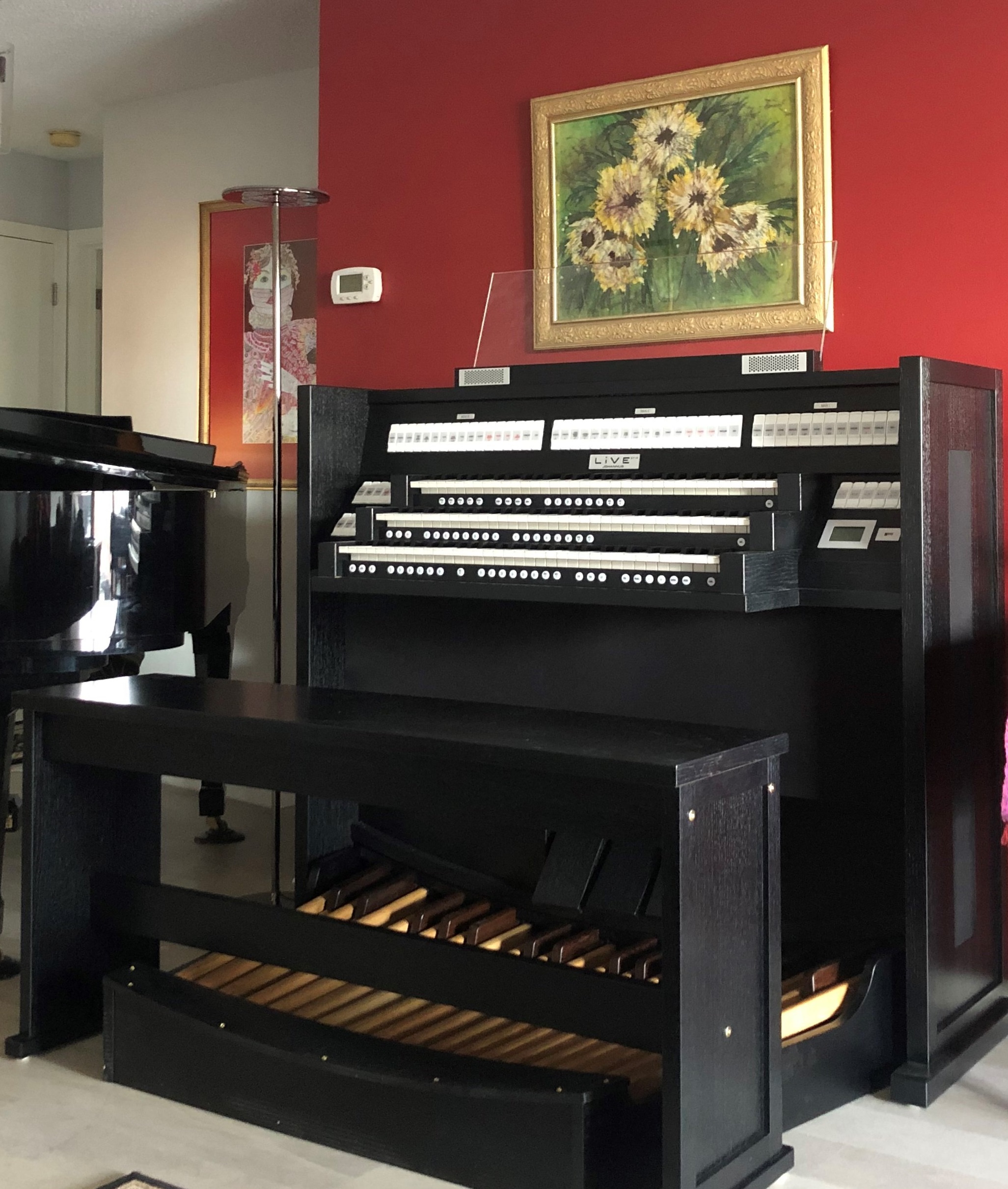 Dr. Kris Rizzoto just purchased and installed a new Johannus Live 3t at his home in Minneapolis. Within one day, there have been over 3,000 views on Facebook of him playing his own Toccata, published by Wayne Leupold.  Here is a link to the facebook video of this remarkable (and affordable) 3-manual practice organ:
https://www.facebook.com/DrRizzotto/videos/618567152258909/
More information on Dr. Rizzotto:
Dr. Kris Rizzotto is an active international recitalist who is passionate about performing works of living composers. Dr. Rizzotto has played concerts in Argentina, Brazil, Italy, Latvia, Lithuania, Norway, Poland, and in 20 American states. Composers such as Carson Cooman, Composer in Residence at Harvard University, Aivars Kalējs (Latvia), Antoine Giovannini (France), Robert Farrell (USA), and Grimoaldo Macchia (Italy) have dedicated pieces to Kris.
Dr. Rizzotto became a published composer after Toccata was released by Wayne Leupold Editions in 2014 and is now a self-published composer. They were named a member of The Diapason's 20 Under 30 Class of 2017, which recognizes young leaders in the fields of organ, harpsichord, carillon, and church music. Kris was previously the organist at Rio de Janeiro's Benedictine Abbey, owner of one of the oldest organs in South America and where the Carioca monks have kept the tradition of the chants and liturgy alive since the 16th century.
Kris holds a Doctor of Musical Arts degree in Organ Performance from the American Organ Institute at the University of Oklahoma, a Master of Music in Organ Performance and Sacred Music from East Carolina University, and a Bachelor's degree in Piano Performance from the Federal University of Rio de Janeiro, Magna cum Laude. Kris' doctoral dissertation was about the importance of music in the formation of the national identity of the Latvian people, focusing on organ compositions by Aivars Kalējs which represent the values and spirit of the Latvian heritage.
"The aim and final end of all music should be none other
than the glory of God and the refreshment of the soul."
-Johann Sebastian Bach