Address :
5101 Schofield St, Monona, WI 53716
David Jonies in Concert, Monona, WI
Immaculate Heart of Mary Church, Monona, WI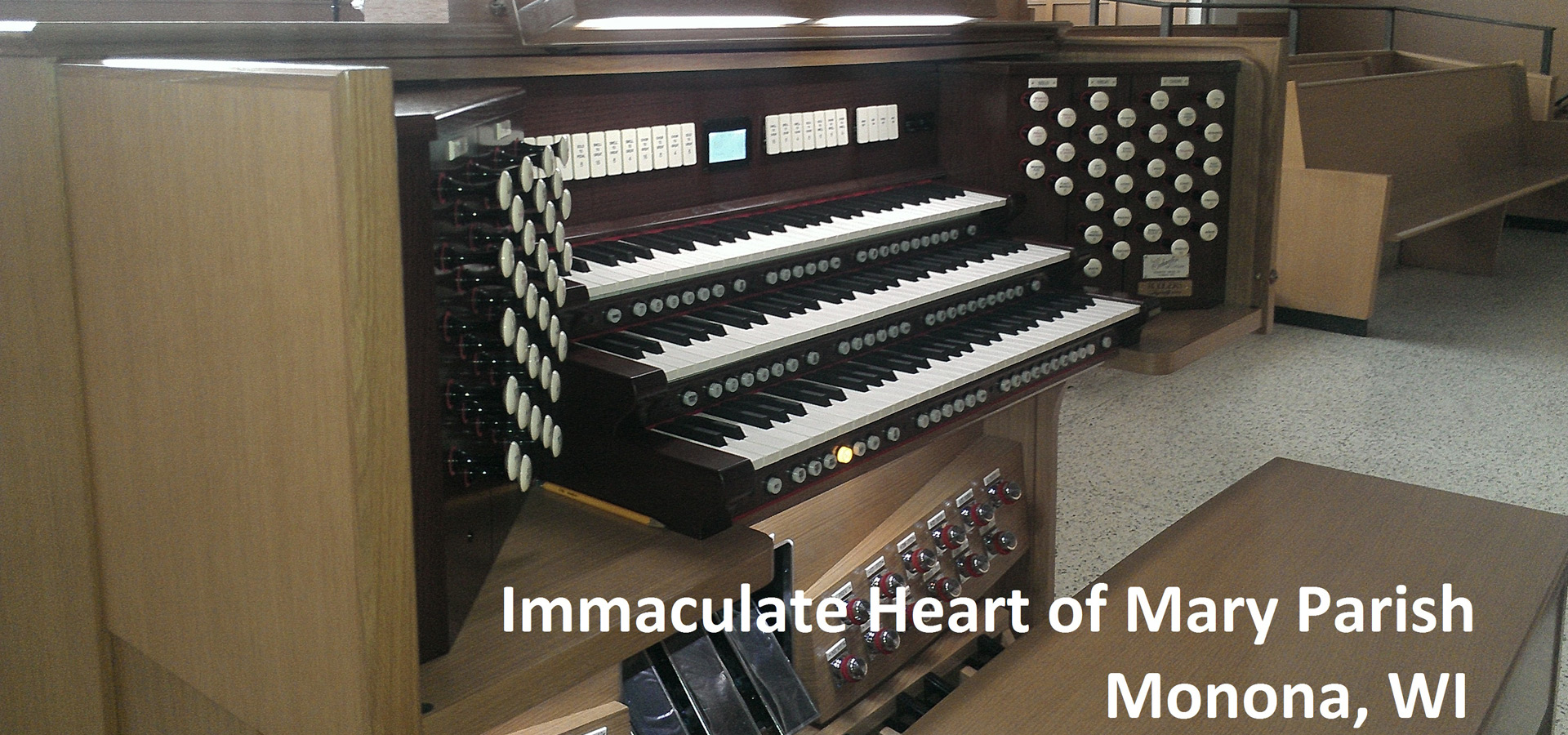 David C. Jonies is Associate Director of Music and Organist at Holy Name Cathedral in Chicago, a position to which he was appointed in 2006. At Holy Name, David plays the Cathedral's 4-manual Flentrop organ, one of the largest tracker-action instruments in the country, both in liturgy and concert.
A native of Germany, he received his first musical training as a chorister and organ scholar at Metten Abbey in Bavaria. Subsequently, David was admitted to the Hochschule für Musik Würzburg, where he studied with Gerhard Weinberger (organ) and Günther Kaunzinger (improvisation) and graduated with terminal degrees in organ and church music. In 2002, David was awarded a scholarship by the Royal College of Organists to pursue postgraduate organ studies with David Titterington and James O'Donnell at the Royal Academy of Music, and received the Academy's prestigious Performer's Diploma in 2004. While in London, he also held positions at the Chapel Royal, Hampton Court Palace and at Westminster Cathedral, where he worked with the world famous choir on a daily basis.
As an organist, he has been invited to perform in such distinguished venues as Westminster Abbey, the cathedrals in Mainz, Trier and Bamberg in Germany, Seattle, Hartford, Helena in the U. S.; the London Handel Festival, the Bach Festival of Pusan (South Korea), the Pine Mountain Music Festival in Northern Michigan, Spoleto Festival in Charleston, and at the world's largest organ in Passau Cathedral. David was a featured recitalist for National Conventions of the Organ Historical Society and the National Association of Pastoral Musicians. This past fall, he made his debut in France with a recital at Notre Dame in Paris. Upcoming engagements include concerts at the Cathedrals in Pittsburgh, Pennsylvania, Richmond, Virginia and a recital for the 2017 AGO Regional Convention in Youngstown, Ohio.
The Organ at IHM Parish is a Rodgers INFINITY 361 which is interface to their original two-manual Schaefer Pipe Organ.