Address :
2001 Waukegan Road, Techny, IL
Faure Requiem – Chicago Master Singers
Divine Word Chapel, Techny Towers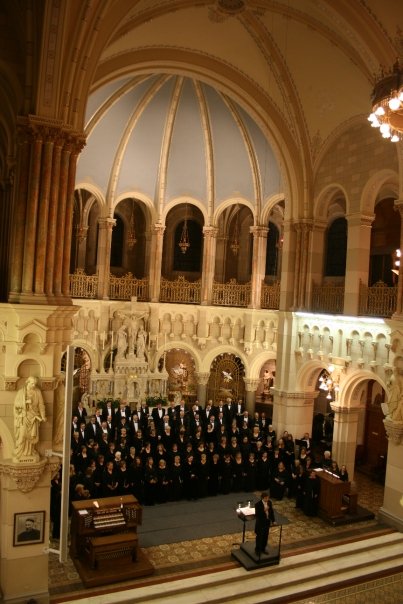 The Chicago Master Singers season opens with two of the most beloved choral masterpieces: the best-known of Schubert's great mass settings and Fauré's warmly affirming Requiem. Lauridsen's Lux Aeterna, cast in the same peaceful and reflective mode, already has become a favorite of choruses and audiences worldwide.​
In 2009 we provided two organs for CMS and Nathan Laube to perform some other French Choral works in the amazing acoustics of Techny Towers.
The 967 Rodgers All-Digital organ will be used for these performances.
To hear a excerpt of the Rodgers 967 Organ, click on the link below of Nathan Laube performing at the Divine Word Chapel: