Address :
310 S Wheaton Ave. Wheaton, IL
Jan Kraybill in Concert – Wheaton,IL
St. Michael Catholic Church
Jan Kraybill, extraordinary concert organist, will present a concert entitled "Joining Voices." 
As the world is slowly recovering from the effects of the global pandemic, a lesson to take forward is that to freely take a breath, and then to speak or to break into song, is something to treasure.  This program will celebrate the many diverse voices of St. Michael's unique organ and the glorious diversity of the human community. 
Selections shall include works by Widor, Bach, Sowerby, Gounod, Alain, Ayres, Bennett, & Bonnet.
GRAMMY-nominated artist Jan Kraybill is a musical leader and dynamic speaker; a concert organist, pianist, and harpsichordist; an educator, church musician, and consultant; and an enthusiastic advocate for the power of music to change lives for the better.
In addition to maintaining a very active concert schedule, Dr. Kraybill is Organ Conservator at the Kauffman Center for the Performing Arts in Kansas City, Missouri, USA, Organist-in-Residence at the international headquarters of Community of Christ in Independence, Missouri; and Organist at Village on Antioch Presbyterian Church (PCUSA) in Overland Park, Kansas. She plays and oversees the care of the Kansas City metro area's three largest pipe organs: at Community of Christ, the Auditorium's 113-rank Aeolian-Skinner (installed in 1959) and the Temple's 102-rank Casavant (1993), and at the Kauffman Center's Helzberg Hall, the 102-rank Julia Irene Kauffman Casavant (2012).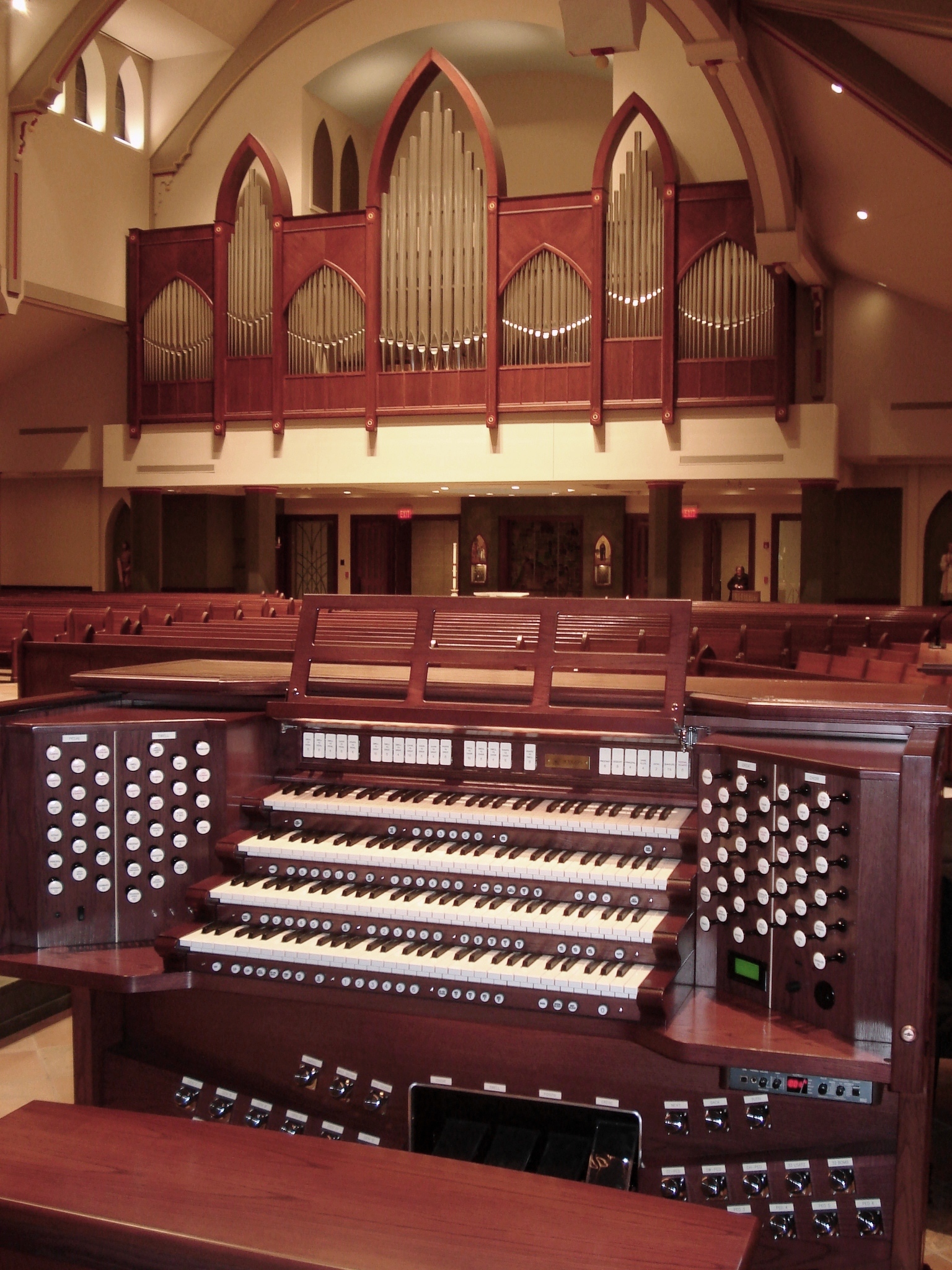 St. Michael Catholic Church houses a spectacular RODGERS pipe organ that presently has 39 ranks of windblown pipes and over 80 digital ranks.  The instrument combines the resources of many world-class organ builders (Moller, Rieger-Kloss, Rodgers, Walker). The casework for this organ was designed with seven arches (the biblical number of completion).  This includes four smaller arches (for the Gospels, corners of the earth, etc) and three large arches (for the Trinity).  It was designed by Triune Music and executed by our staff and a local master woodworker.   This instrument is arguably the most "complete" organ in Chicago's Western Suburbs.
St. Michael's Organ has been recorded on several CD's and has even been featured on National Public Radio's PIPEDREAMS broadcast.