Jonathan Rudy In Concert
700 W Fabyan Parkway
Monday, June 08 2015, 6:30pm – 8:00pm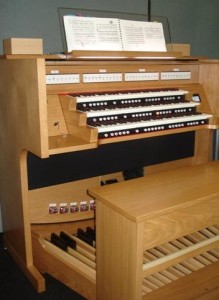 Holmstad Retirement Community,
700 W Fabyan Parkway,
Batavia, IL
Jonathan Rudy, National winner of 2014 Audience Prize and First Prize for the AGO National competition will be playing a recital at the Holmstad Retirement Community
Jonathan is now a doctoral candidate at Indiana University, and an undergrad at Valparaiso. His first organ teacher was former Fox Valley AGO Dean, Karl Bruhn.  Let's show him some AGO support from Fox Valley AGO members. Chuck Williamson, Fox Valley AGO member, Organist at the Holmstad.
NOTE:  Enter the Fabyan Parkway entrance to the complex housing the Auditorium. There is a large portico at this North entrance to the building. Walk directly south to the Auditorium. The organ is a new Rodgers 599, 3-manual, all-digital Organ.