Find a station at www.pipedreams.org
RUFFATTI ON PIPEDREAMS
A radio station near you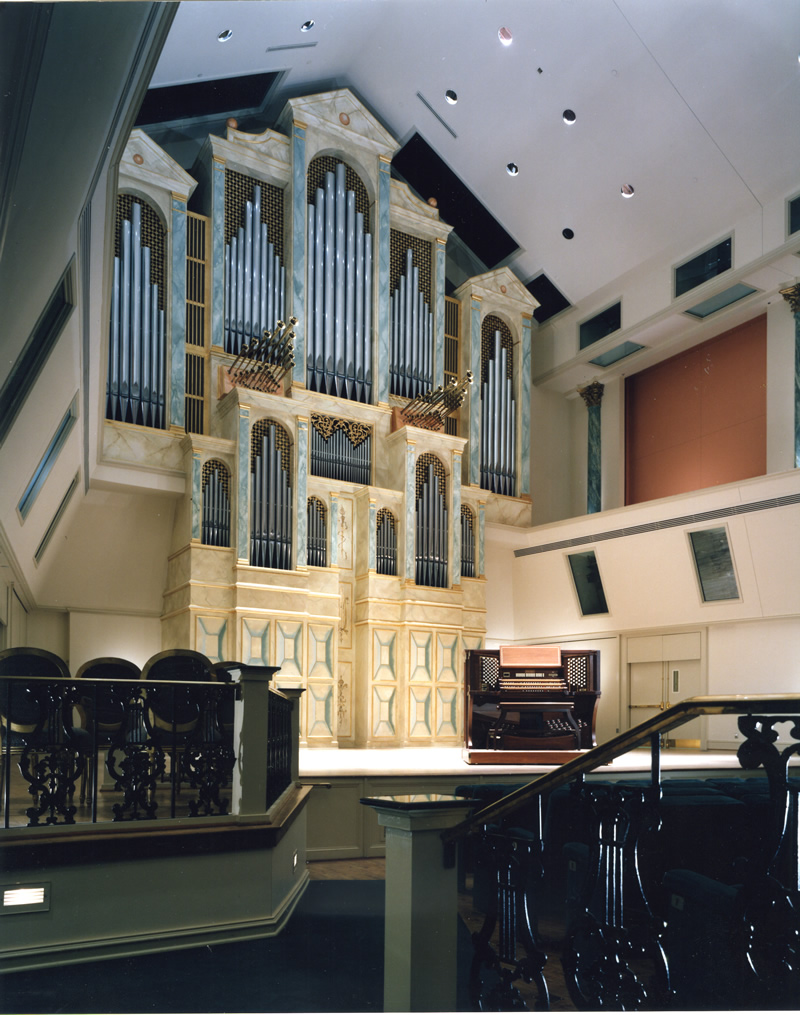 The magnificent 1992 FRATELLI RUFFATTI pipe organ at Clayton University in Morrow, Georgia will once again be featured on PIPEDREAMS – America's weekly program dedicated to the artistry of the pipe organ.
PROGRAM  No. 2026 will include Harold Stover's "Mountain Music"  performed by Alan Morrison
Go online to www.pipedreams.org to locate a radio station near you and for the broadcast time.
Harold Stover is a native of Latrobe PA and a graduate of the Juilliard School in New York. His performing career spans half a century and includes concerts on most major organ recital series in New York, at the National Cathedral in Washington, Westminster Abbey in London, Harvard and Princeton universities, and many other distinguished venues. He has made ten appearances as composer and/or organist on Pipedreams, the radio program of organ music from American Public Media, and has been featured as performer, composer, and lecturer at regional and national conventions of the American Guild of Organists. His scholarly articles on organ and choral music, with an emphasis on American works, have been published in The American Organist, The Diapason, and other professional journals. Now retired from full time church music work after serving churches in New York and Portland, Maine, he presently directs the Portland-based chorus Renaissance Voices, teaches at the Portland Conservatory of Music, and pursues an active career as a free-lance organist. His music draws on the many musical influences in his life, from Messiaen and Ives to Bach and Mozart to Gershwin and Sowerby. Critics have noted his flair for instrumental color and audiences praise his new insights into familiar forms.