Rodgers used for Bishop's Installation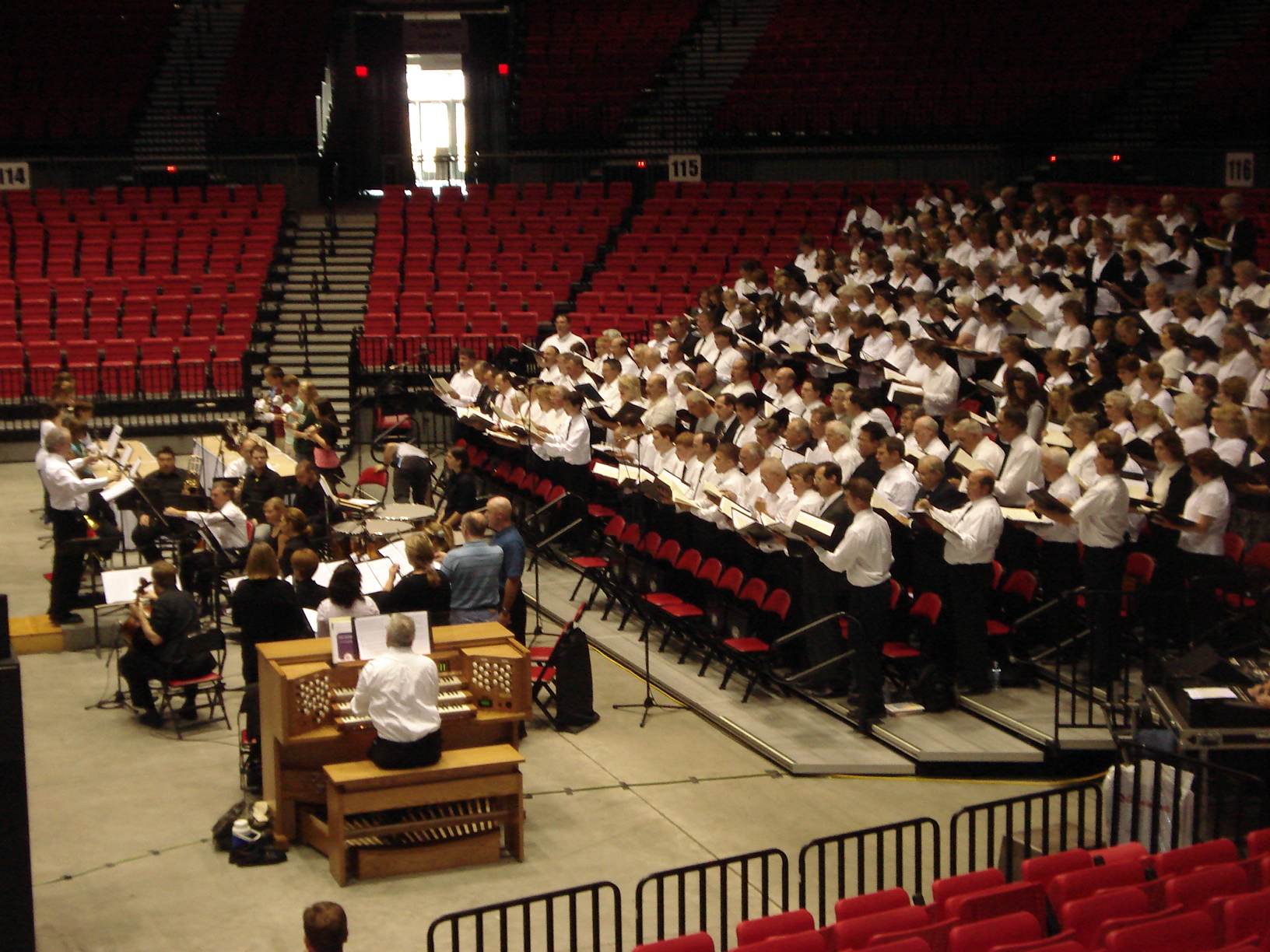 On March 20, Pope Benedict XVI accepted the resignation of Bishop Thomas Doran and appointed Msgr. David John Malloy as the ninth Bishop of the Catholic Diocese of Rockford, Illinois. Bishop Malloy was installed in a Mass on Monday May 14, 2012 at the BMO Harris Bank Center in downtown Rockford.
A large choir (of several hundred musicians) was assembled from nearly all the parishes in the Rockford Diocese and a call went out to Rodgers Organs / Triune Music in Elmhurst to provide an instrument capable of leading the worship of the thousands assembled for this special Mass. The Rodgers 958, Chicago Touring Organ was used for the event. The Rockford Diocesan Choral Director thanks us once again for the highly professional way we helped to make this a seamless and memorable even.