World's 5th Largest Pipe Organ
Fratelli Ruffatti recently completed the task of re-installing "Hazel's" (the affectionate nickname given to this large pipe organ) restored pipes and chests.  Now that the massive 32′ pipes are off the Cathedral floor and since the pews are now installed, Christ Cathedral in Orange County, California dedicated the building in a solemn ceremony on July 17,2019.  If you have never witnessed the dedication of a Catholic Cathedral, watch the video below — the liturgy and music is amazing to see and hear.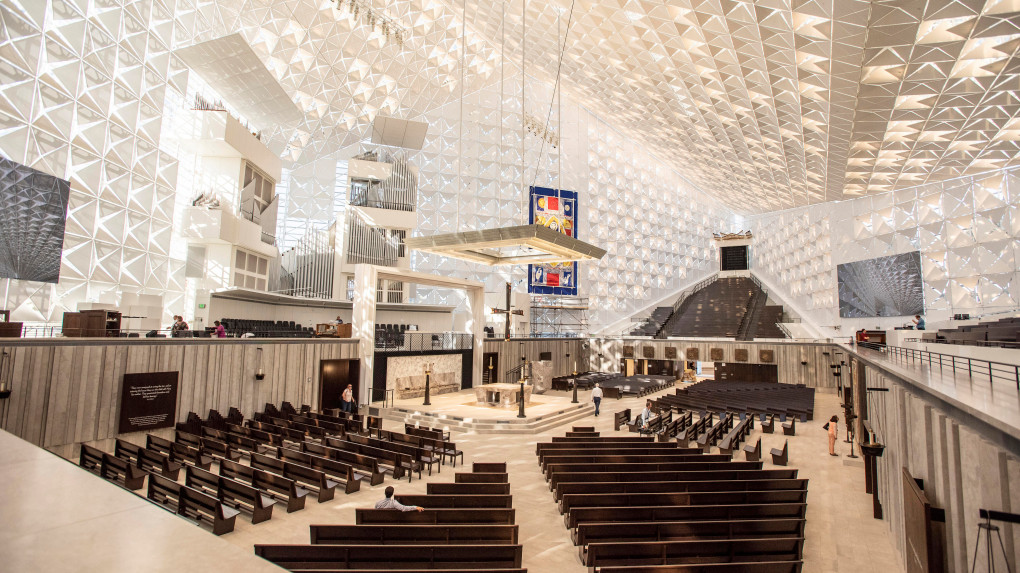 Click here to watch a YouTube Video of the Cathedral's Dedication
At this point the Ruffatti team begins to re-voice the 17,106 pipes for the new acoustic in this famed worship space.  In the interim, John Romeri (the new Music Director of Christ Cathedral) and his staff are using a Walker Digital Organ.  Note that our firm represents both Fratelli Ruffatti and the Walker Technical Company.  In fact, Dr. Romeri flew to Chicago several years ago to hear the new Rodgers/Walker hybrid organ that we installed at St. Michael Catholic Church in Wheaton.  This 39-rank organ also contains over 100 digital stops built by both Rodgers and Walker.
Click here to see a video of this Rodgers/Walker Hybrid Organ in Wheaton, IL
The Ruffatti Organ is set to be completed and dedicated in January of 2019 — watch for details.