David Cherwien at Green Lake, WI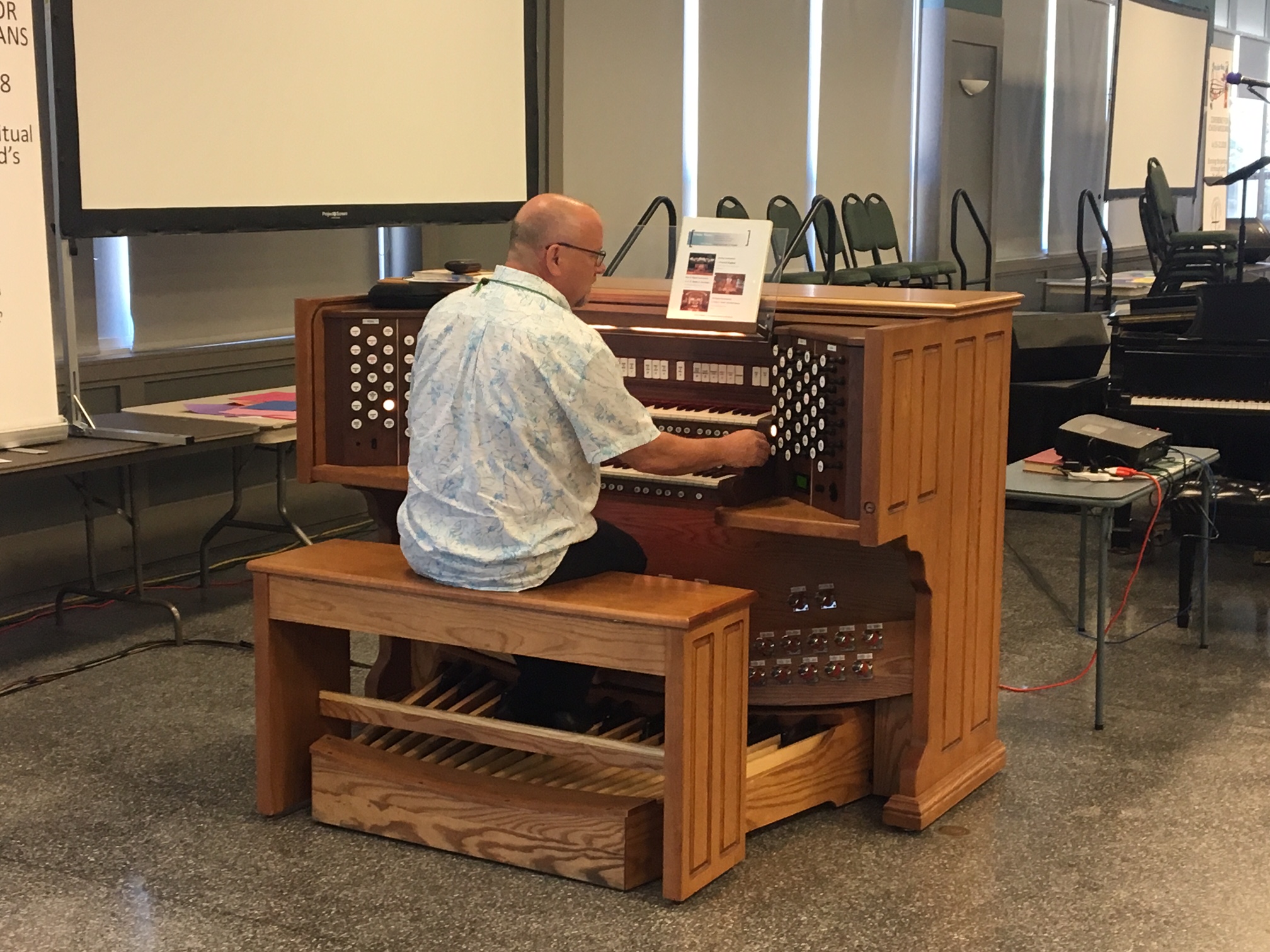 Triune Music was pleased to provide a large 3-manual RODGERS Organ for the Fellowship of American Baptist Musicians Conference in Green Lake, Wisconsin last week (July 16-20, 2018).  Noted composer & organist, David Cherwien was the Organ Clinician for the event this year.  We worked with Dr. Cherwien on Monday to voice several specific stops to match those found on the organ he plays regularly at Mount Olive Church.  The conference musicians have been thrilled with the sound of the instrument and with the special HYMFEST that he led on Wednesday evening for the entire group of church musicians.
Dr. David Cherwien, Biography
David Cherwien, music director of the National Lutheran Choir, is a nationally known conductor, composer and organist. Recognized for his contributions to the field of church music and liturgy, he is in demand as a clinician and hymn festival leader across the country. David serves as editor of the National Lutheran Choir Series of choral music published by Morningstar Music Publishers. He is a founding mem er of the Association of Lutheran Church Musicians and has served in its leadership in a variety of capacities, including as National President from 1993 to 1997. In addition, David serves as Cantor at Mount Olive Lutheran Church in Minneapolis, a parish known for its passion for creative high-quality liturgy and music. David holds the Doctor of Musical Arts degree in organ performance and the Master of Arts degree in Theory and Composition from the University of Minnesota.