Rodgers 61-Stop, 5-Division INFINITY 361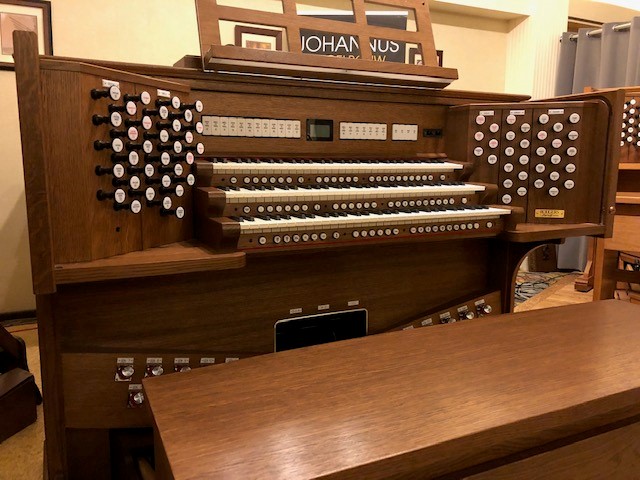 2.5-year old, Rodgers Infinity 361LT for sale  (traded-in for a new Infinity 484).
3-Manual Console with Lighted Drawknobs in the standard dark oak finish (perfect condition).  Includes 4-way adjustable Music desk and adjustable bench.
This console also includes a headphone jack, the USB power port (for powering tablets) along with Bluetooth Technology to drive Air Turn and compatibility to IOS devices.
Console only price $92,000.                  Currently in the Elmhurst Showroom.
Rodgers 360 Digital Theatre Organ

Massive Horseshoe console with mechanical tablets.  Great Specification with many percussion and orchestral voices built-in.  Also has a stereo headphone jack.
2 audio channels standard with two Rodgers matching FR 5.0 speakers
Very Good Condition

$9,000 Console with two FR 5.0 Speakers
$15,000 Console with 8 used external speakers / amplifiers (including two sub-woofers)
For detailed information or stoplist contact:    steve@triunemusic.com
Rodgers 45-Stop, 4-Division Organ  (905B)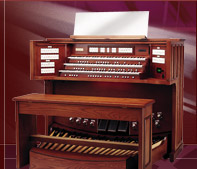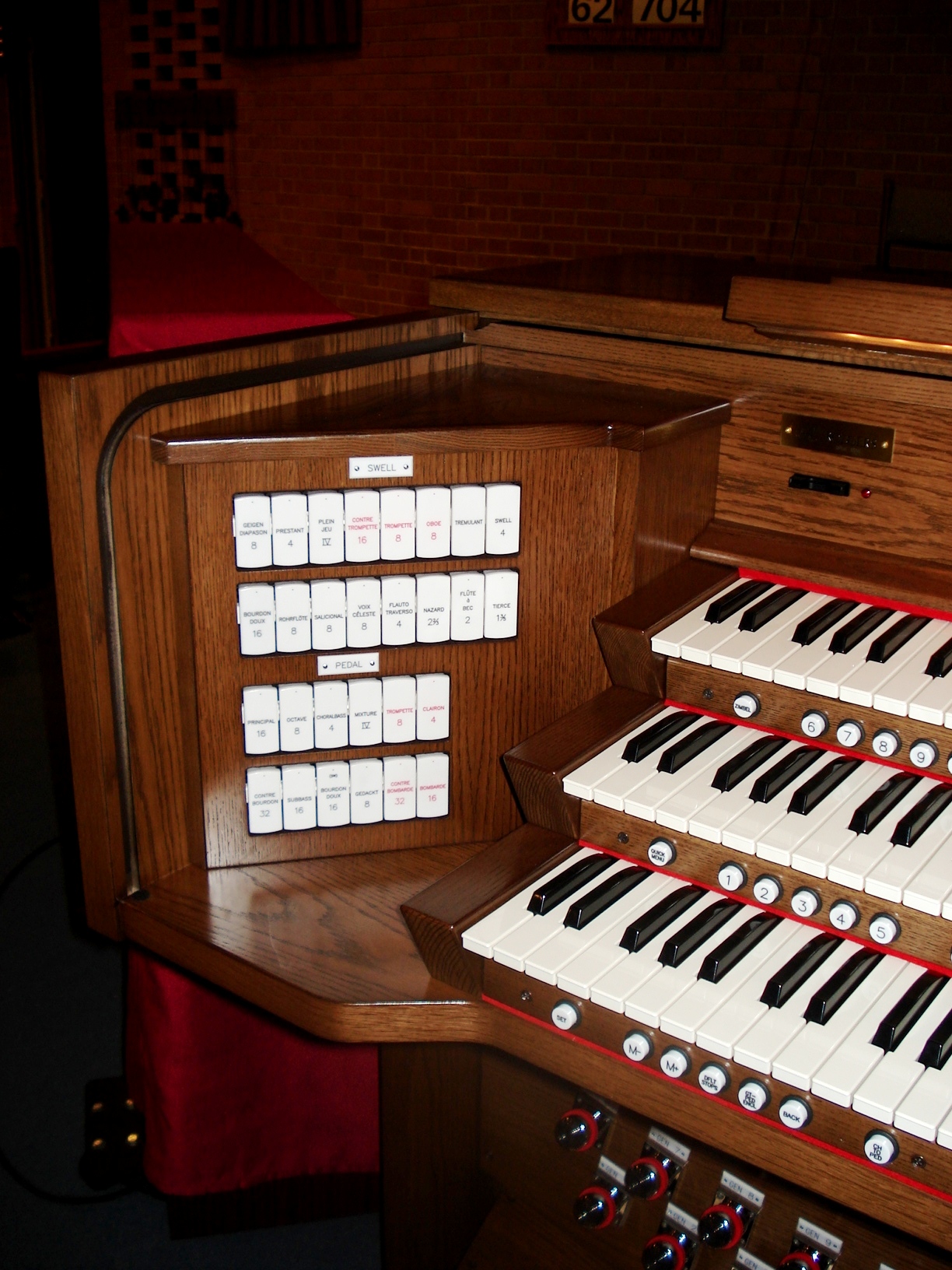 Two, 905B's available (both in dark oak finish)
66 TOTAL STOPS – 45 speaking stops plus 21 Voice Palette Stops
Includes speakers & amps (8 Channels)
Optional Antiphonal Speaker System
$32,000 with 8 existing speakers (14 year-old console in good condition)
$45,000 with 8 existing speakers (12 year-old console in very good condition)
$53,000 (good condition console) with NEW speakers & amps (10-year audio warranty)
Rodgers 72-Stop, 5-Division Organ (967)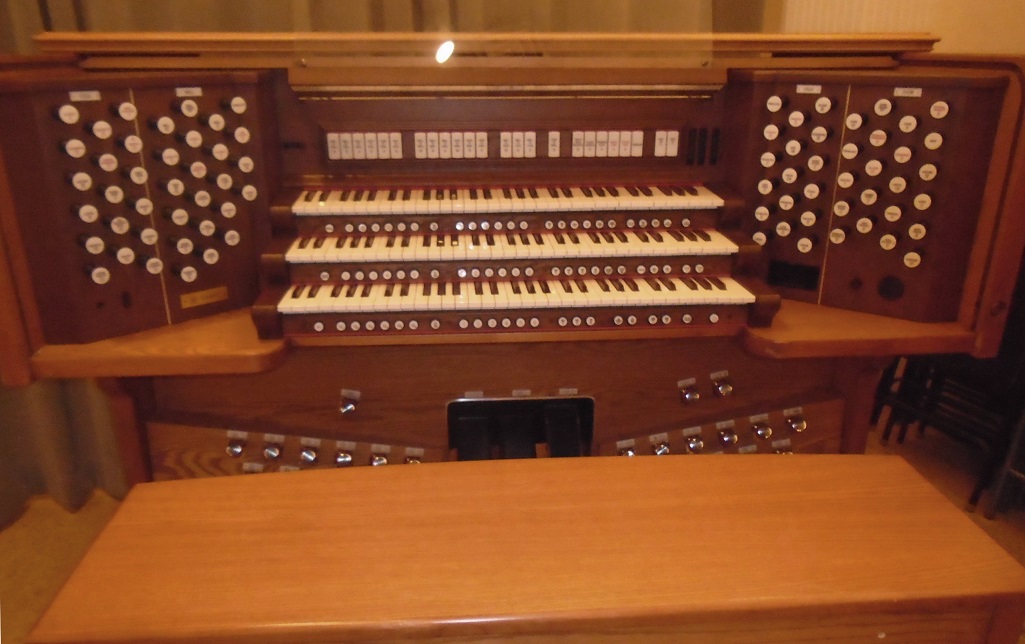 3-Manual, 5-Division Drawknob Console with a floating Solo Division, Wood-Core Keyboards with Rosewood Sharps, illuminated drawknobs.
Can be installed with existing or new speakers (20+ Discrete Channels Possible, and it can be interfaced to your existing pipe organ or to new windblown pipework.
$43,000 (with the existing 14 speakers – 8 channels)   NEW PRICE
$55,000 (with all NEW Audio Equipment)
Berghaus 2-Manual, Drawknob Console (HAUPTWERK-Ready)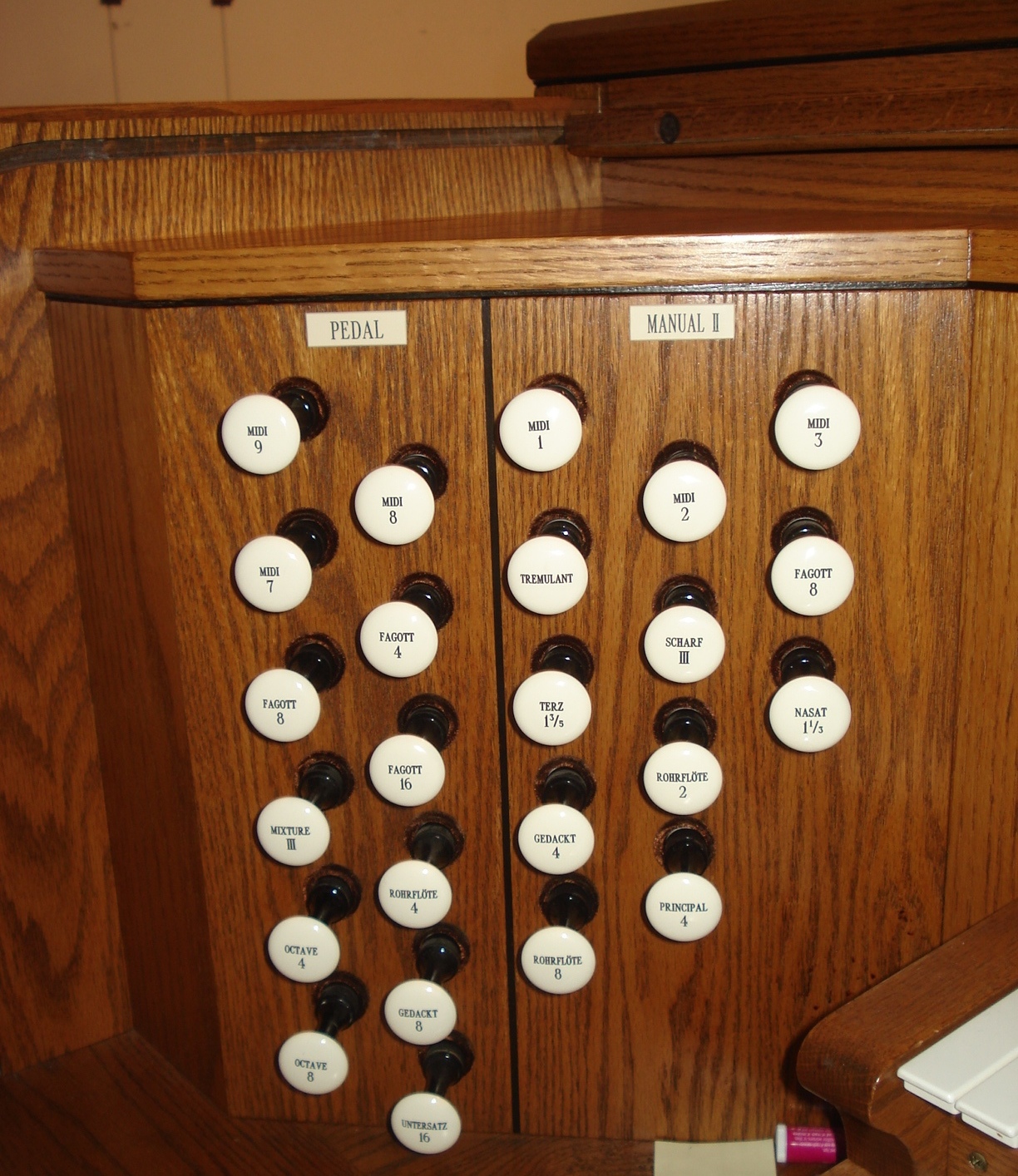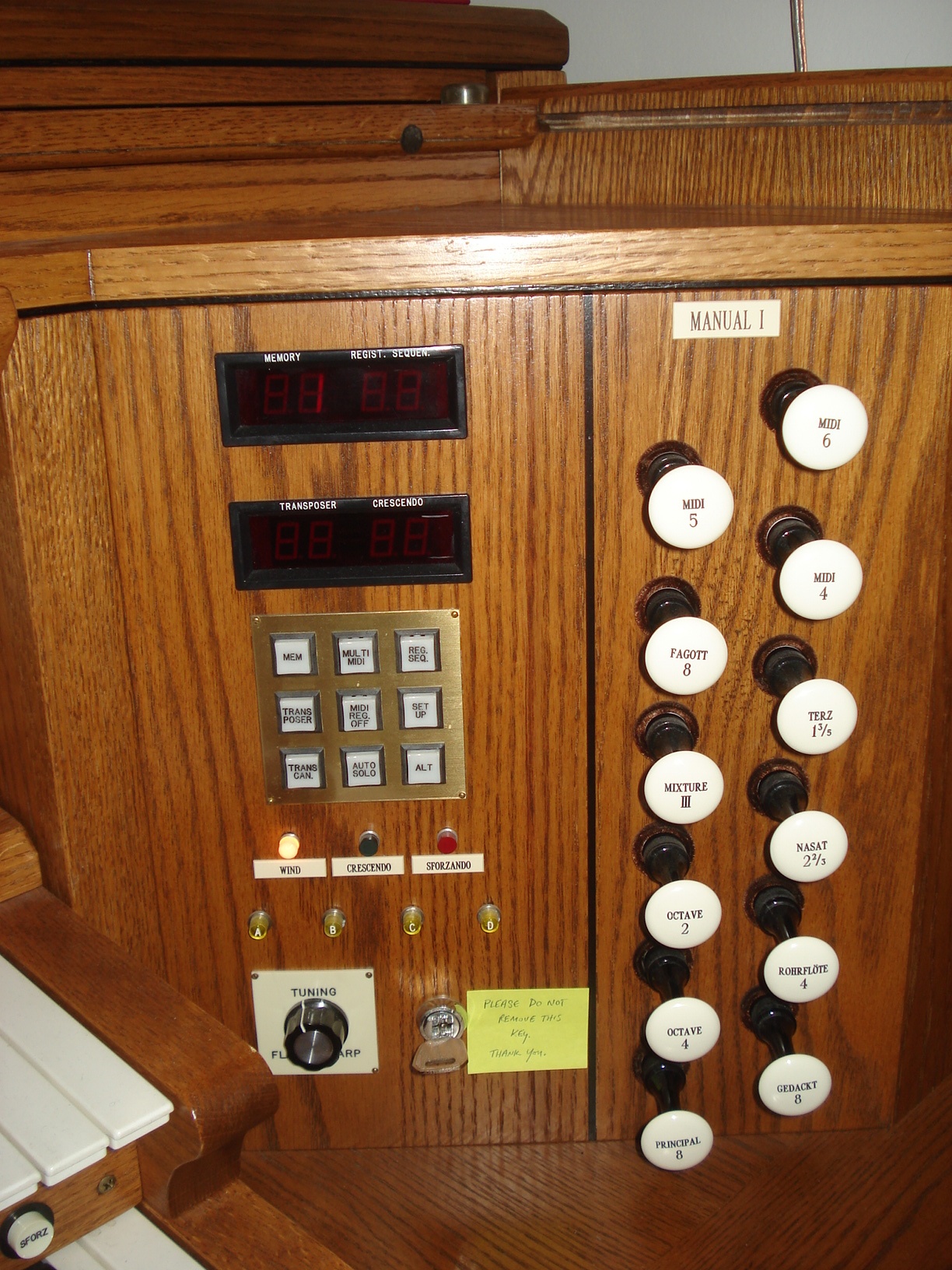 Includes:
Classic Organ Works Control System
Multi-Level Combination Action
Many Drawknobs + Pistons
Pedalboard
Casters to move around easily
$6,000 OBO
Rodgers Grande Double Harpsichord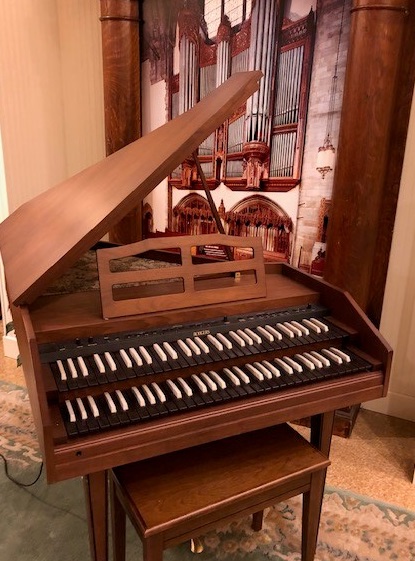 One of the finest digital harpsichords ever built.  This model was used by Mannheim Steamroller in concert while performing their spectacular Christmas music all over the United States.  The instrument includes some sampled pipe organ sounds (particularly an 8′ Holzgedeckt), making this an excellent choice for continuo performances.
For more information on this instrument (or for a brochure) write:    steve@triunemusic.com
Rodgers 740B Organ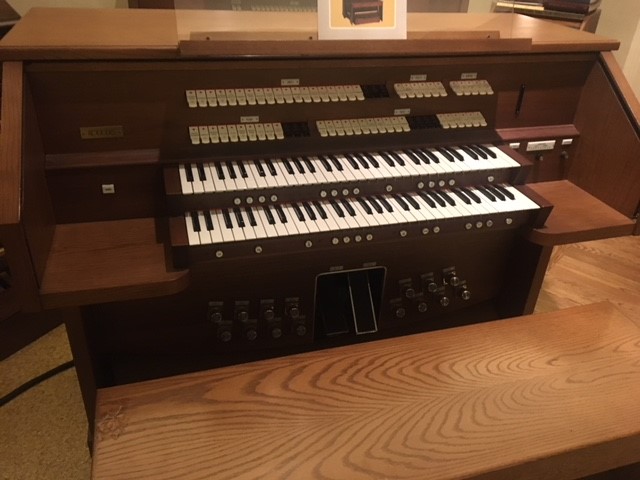 33 Year-old Rodgers 740-B — Great Condition
Includes:
Expression, Crescendo & Tutti
2 Memory Banks – A & B
Toe Studs, Oak Roll-Top
Transposer
Good Specification with 16′ & 4′ Couplers
Provisions for 2 to 4 ranks of pipes
Three to Five Speakers (including a SUB)
$3,700