Rodgers 49-Stop, 4-Division 927M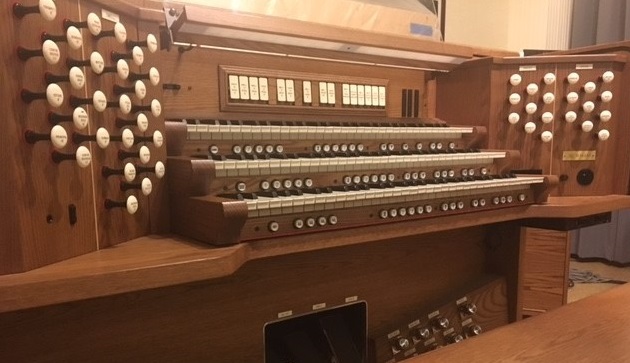 11-year old, Rodgers Pipe-Augmented Organ for sale  (on consignment from a local church).
3-Manual Console with Mechanical Drawknobs and Wood-Core, Velocity-Sensitive Keyboards
Available WITH or WITHOUT the existing 8+ ranks of pipes.  Prepared for 22 pipe ranks.  MX-200 Sound Module also available on this console with over 1,200 additional organ & orchestral sounds.
Can be seen and played in the Elmhurst Showroom.
Rodgers Masterpiece Organ (838M)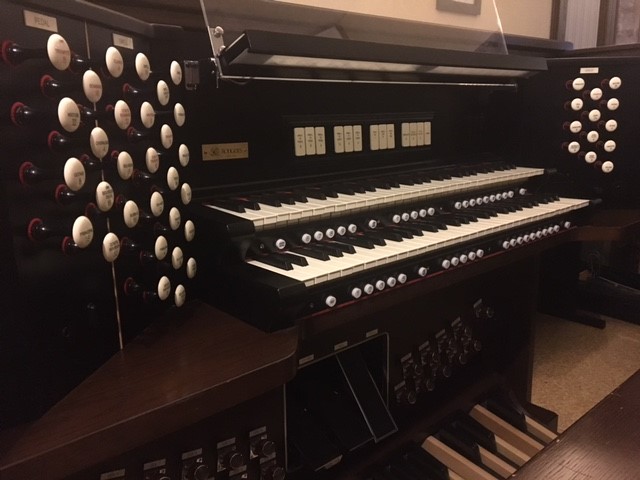 Includes: Mechanical Drawknobs / Wood-Core, Velocity-Sensitive keyboards / Matching Bench / Dark Oak Shell with Ebony Interior / 100 memory levels built-in / 42 Speaking Stops / 4 Divisions / 16′ & 4′ Couplers
Prepared for Pipe Additions (as a console replacement)
Console Still Under Factory Parts Warranty
Includes Roland Sequencer
12+ audio channels available – currently using 8 channels of audio with Walker Subs
Very Good Condition
For Information or to submit Offers, please contact Steve — steve@triunemusic.com
Click here for General Information on this organ (including pipes)
Click Here for the Custom Rodgers 838 Specification
Rodgers 45-Stop, 4-Division Organ  (905B)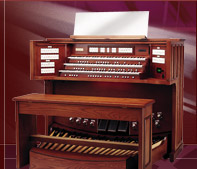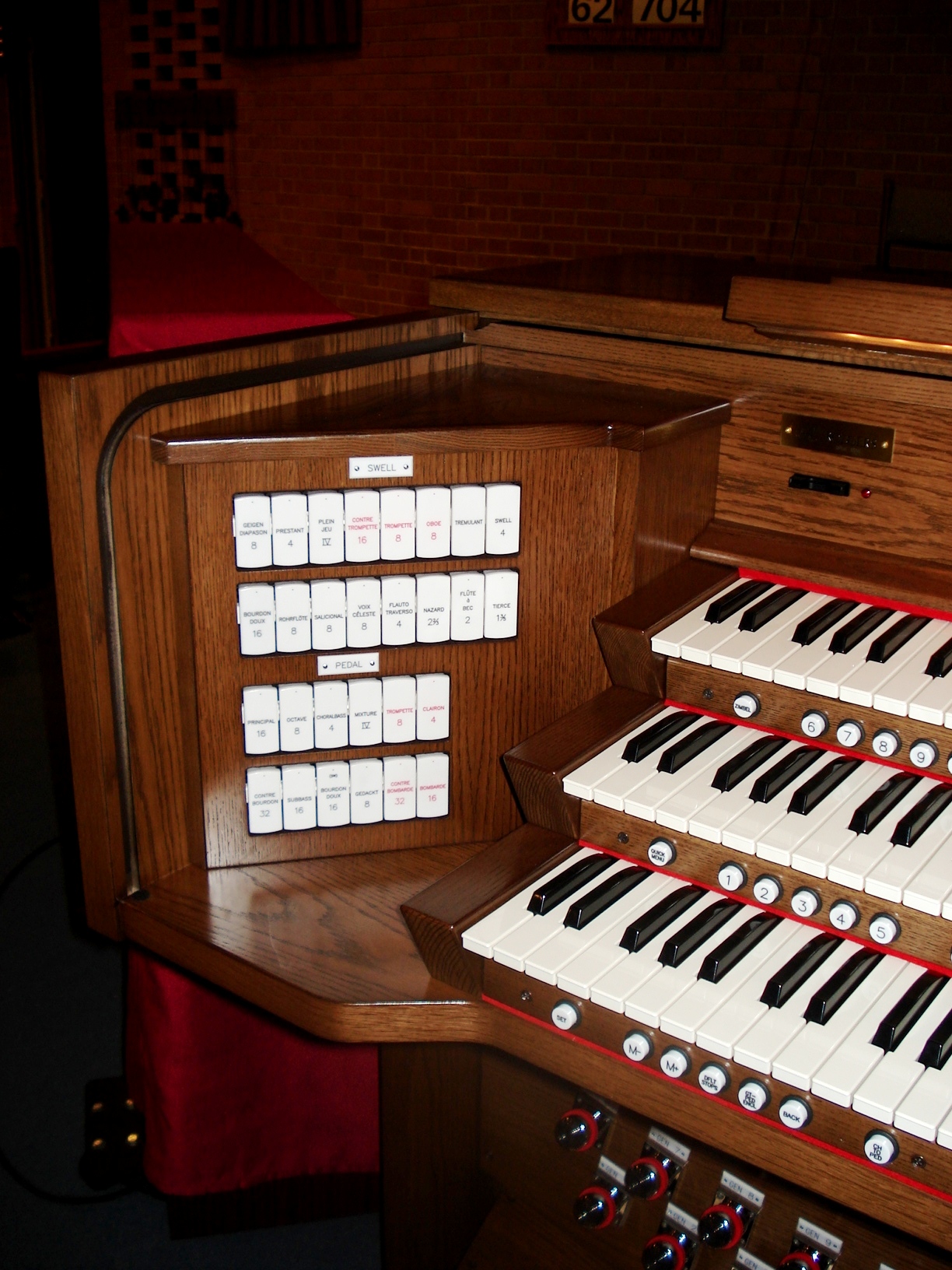 Eleven year-old, All-Digital Organ
Includes speakers & amps (8 Channels)
Optional Rodgers MX200 ($2,600)
Optional Antiphonal Speakers
$45,000 with 8 existing speakers
$53,000 with NEW speakers & amps
Rodgers 72-Stop, 5-Division Organ (967)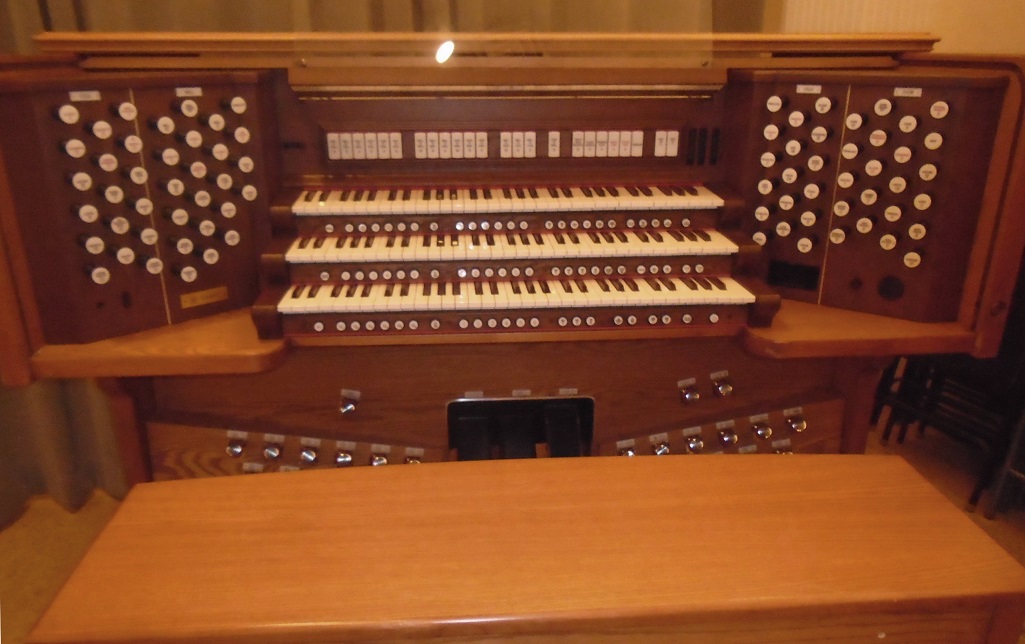 3-Manual, 5-Division Drawknob Console with a floating Solo Division
Can be installed with existing or new speakers (20+ Discrete Channels Available)
Can also be interfaced to your existing or new windblown Pipes
Optional Rodgers MX200 Sound Module ($2,600)
$65,000 (with existing, used audio equipment)
Berghaus 2-Manual, Drawknob Console (HAUPTWERK-Ready)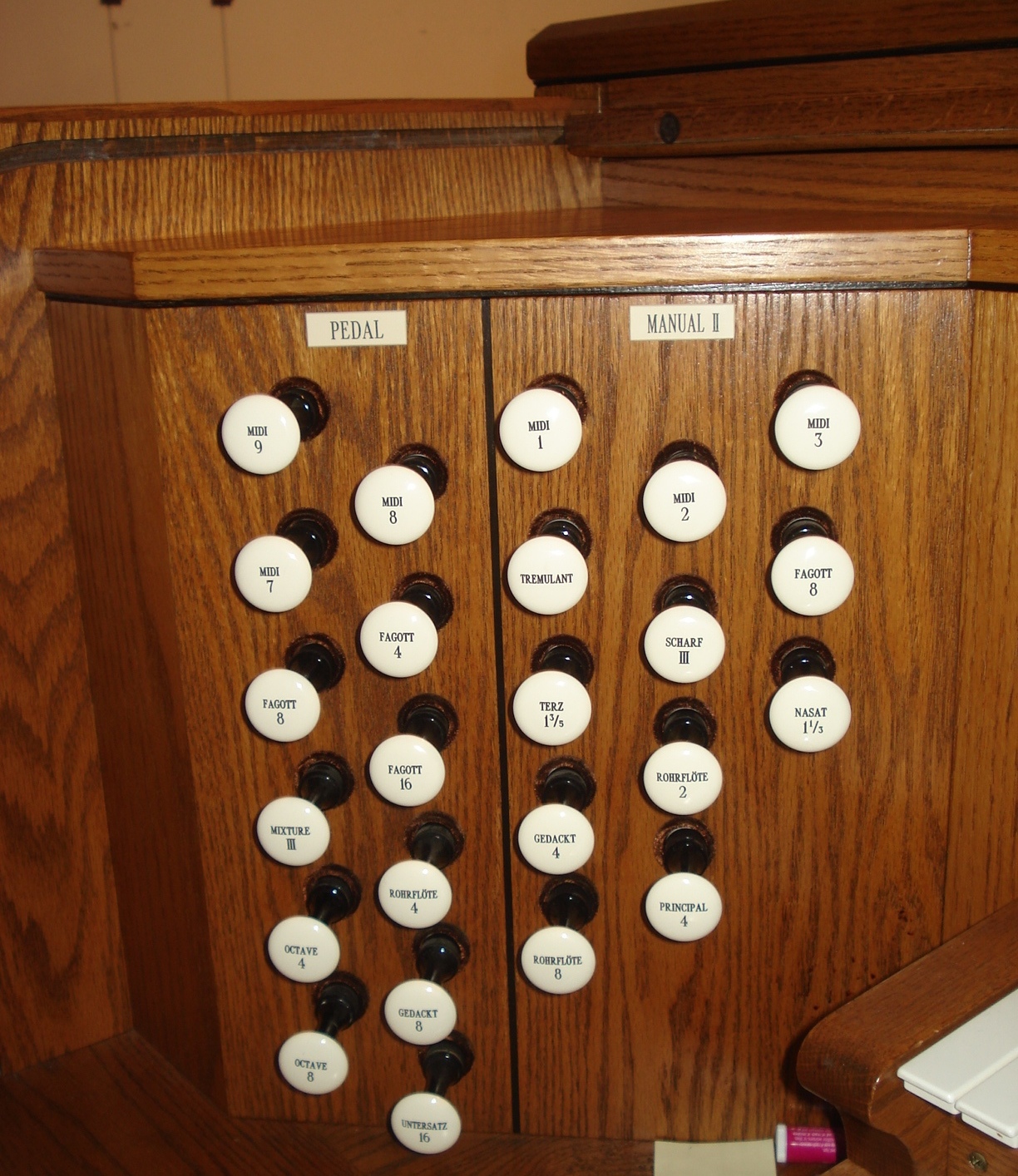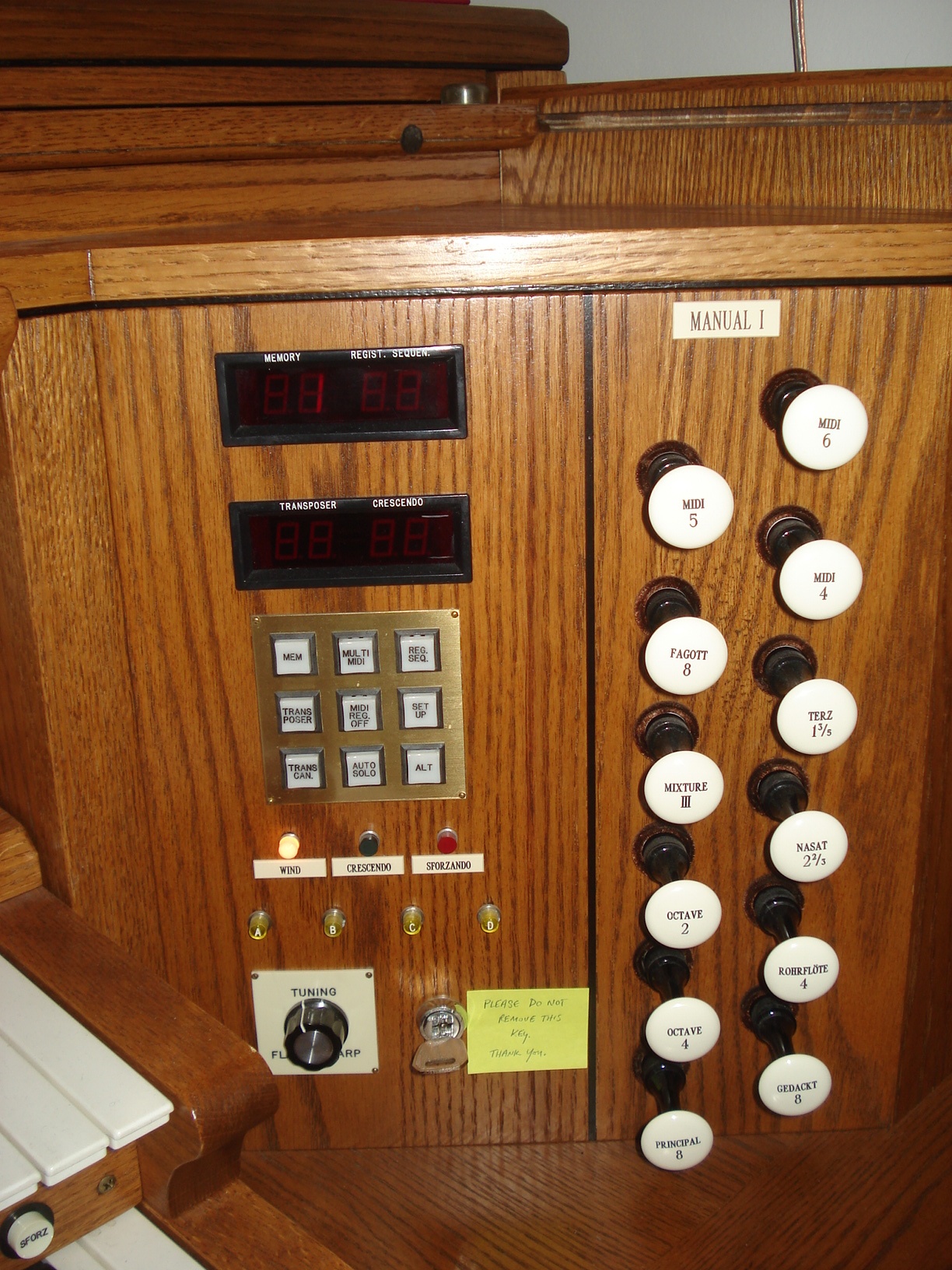 Includes:
Classic Organ Works Control System
Multi-Level Combination Action
Many Drawknobs + Pistons
Pedalboard
Casters to move around easily
$6,000 OBO
Wicks 8-Rank Pipe Organ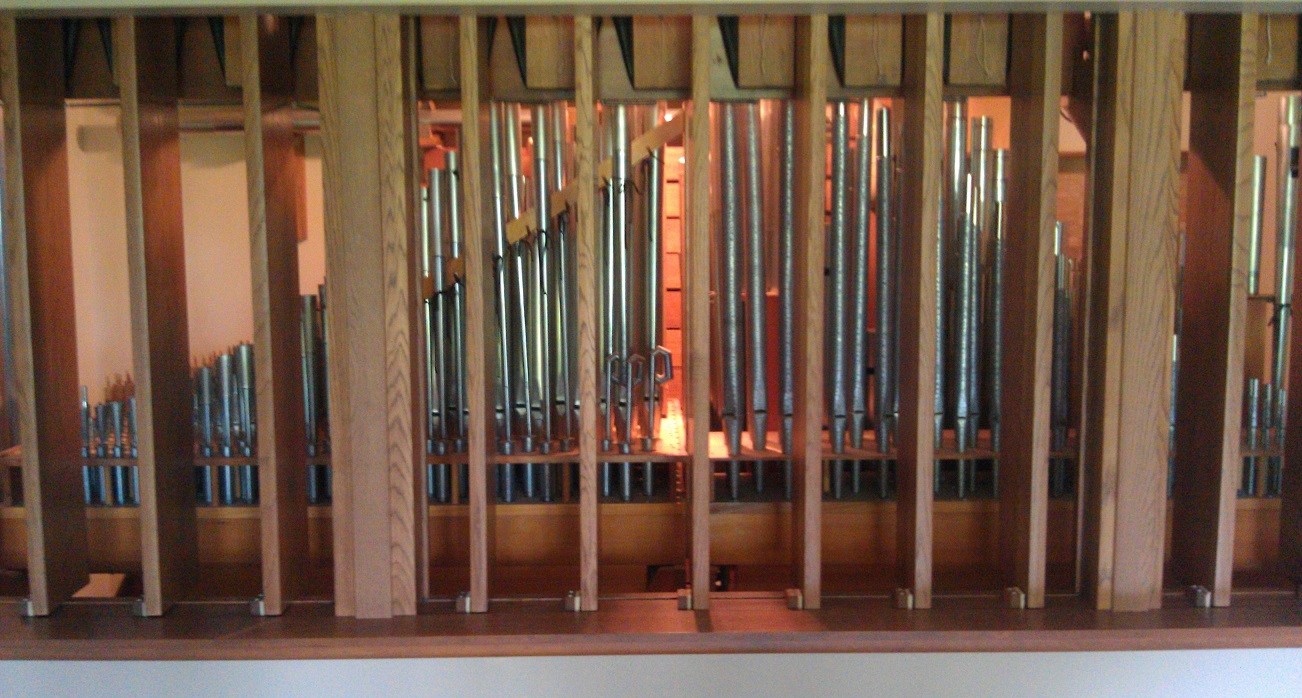 Originally in a home setting, this is a superb instrument with quality pipework and a very flexible specification. It could become a swell division (with a new Great) for a superb Rodgers Hybrid Installation.
$16,000
Rodgers 787 Organ (Internal)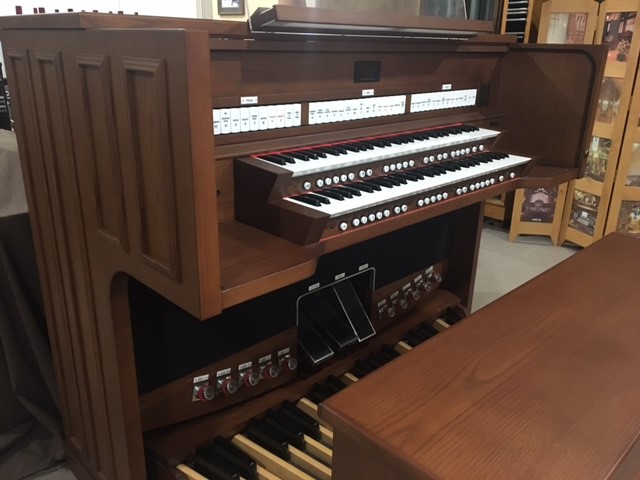 15 year-old Rodgers 33-stop, Self-Contained organ with 22 additional Voice Palette Stops and a world-class velocity-sensitive Midi System.  The 787 has a built-in stereo headphone jack for private practice.  The organ CAN be installed with 6 to 8 external audio channels in a church or chapel.
Includes:
Divided Expression with Crescendo
4 Memory Banks with Smart Card Reader for 104 more memories
Toe Studs, Solid Oak Roll-Top, and Solid Oak Side Moldings
Re-Conditioned
$17,500 (self-contained)   $24,500 with a new 6-channel external speaker system (and 10-year speaker warranty).