Rodgers 49-Stop, 4-Division 927M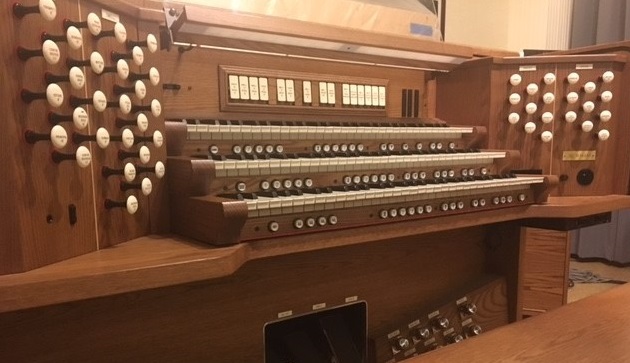 11-year old, Rodgers Pipe-Augmented Organ for sale  (on consignment from a local church).
3-Manual Console with Mechanical Drawknobs and Wood-Core, Velocity-Sensitive Keyboards
Available WITH or WITHOUT the existing 8+ ranks of pipes.  Prepared for 22 pipe ranks.  MX-200 Sound Module also available on this console with over 1,200 additional organ & orchestral sounds.
Can be seen and played in the Elmhurst Showroom.
Rodgers Trillium Organ (837)

Includes: Cherry Finish Oak Shell with Light Oak Interior / Illuminated Drawknobs / Wood-Core, Velocity-Sensitive keyboards / Matching Bench / 4 memory levels built-in plus SMART MEDIA Memory Storage / 38 Speaking Stops / 32 Additional Voice Palette Stops / 3 Divisions / 16′ & 4′ Couplers.
Prepared for Pipe Additions (as a console replacement)
12 audio channels available
Very Good Condition (was in a private residence)
$19,000 Console Only (can be used with headphones in a residence)
$26,000 Console with 8 Channels of used Audio Equipment (2 year audio warranty)
$32,000 Console with 8 Channels of NEW AUDIO Equipment (10 year audio warranty)
Click here for the 837 Specification
Rodgers 45-Stop, 4-Division Organ  (905B)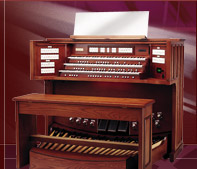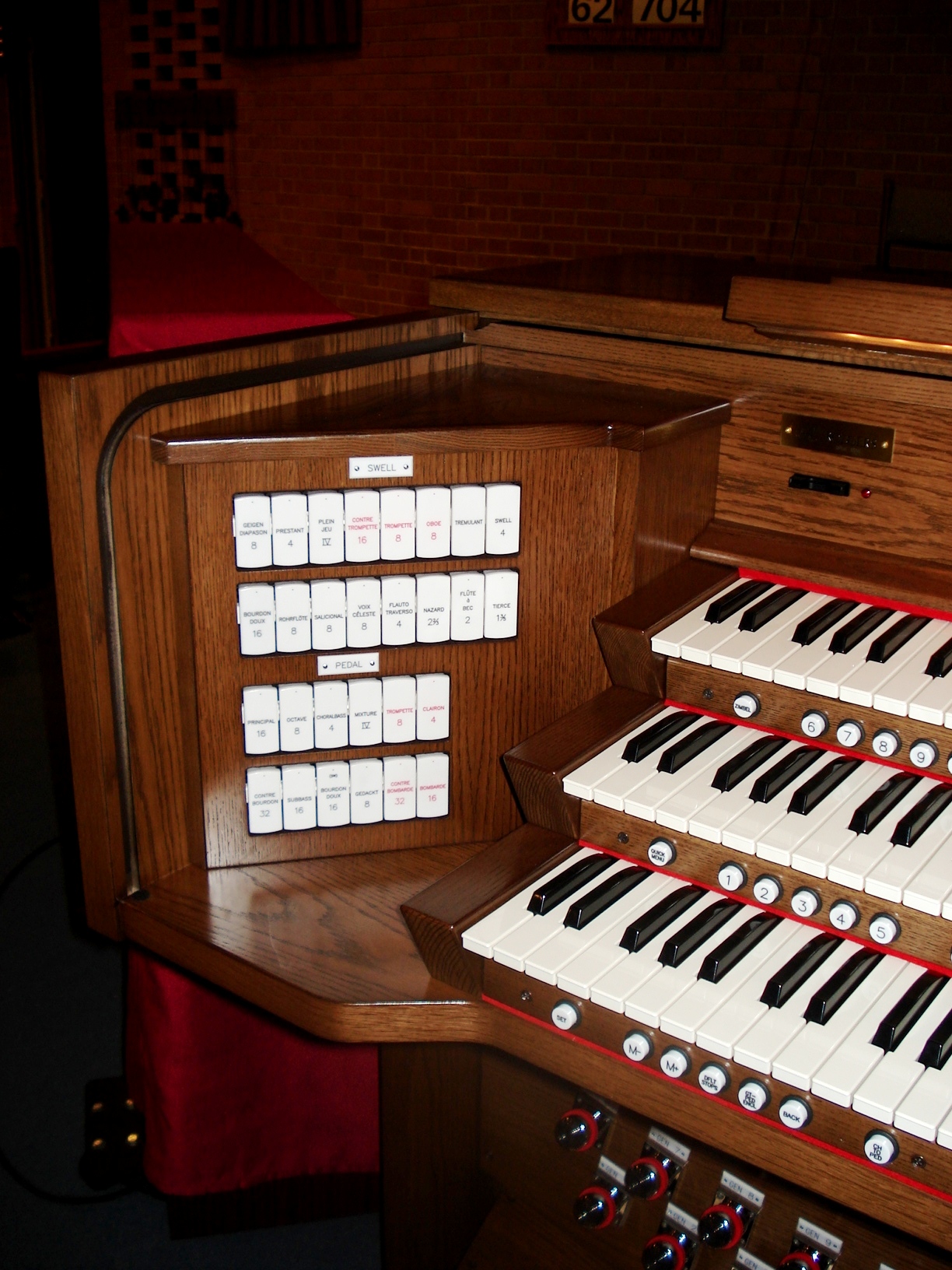 Twelve year-old, All-Digital Organ
Includes speakers & amps (8 Channels)
Optional Rodgers MX200 ($2,600)
Optional Antiphonal Speakers
$45,000 with 8 existing speakers (2-year audio warranty)
$53,000 with NEW speakers & amps (10-year audio warranty)
Rodgers 72-Stop, 5-Division Organ (967)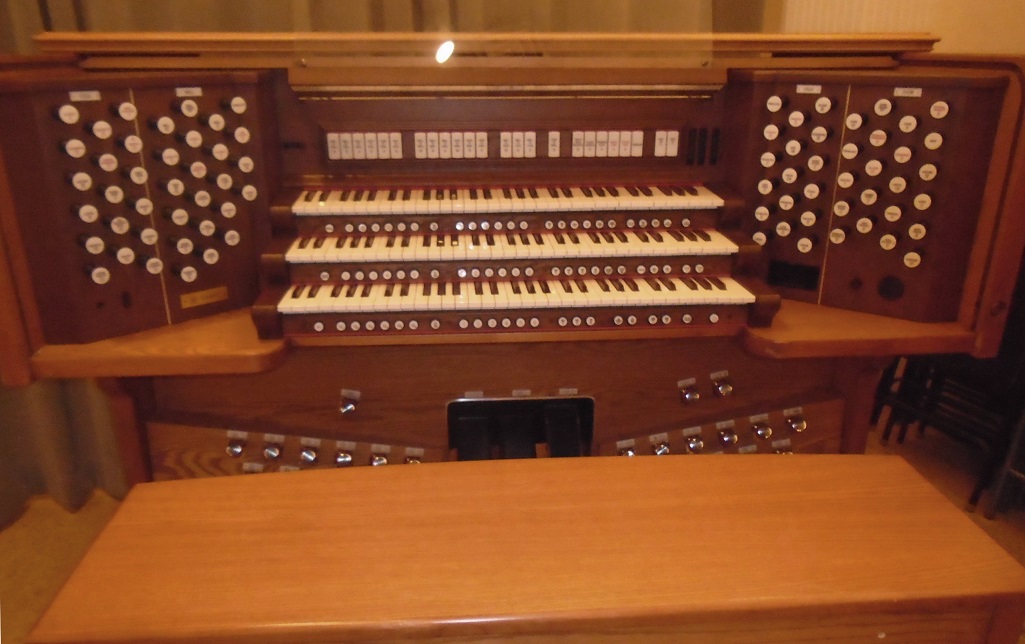 3-Manual, 5-Division Drawknob Console with a floating Solo Division
Can be installed with existing or new speakers (20+ Discrete Channels Available)
Can be interfaced to your existing pipe organ or to new windblown pipes
$55,000 (with the existing 14 speakers – 8 channels)
$65,000 (with all NEW Audio Equipment)
Berghaus 2-Manual, Drawknob Console (HAUPTWERK-Ready)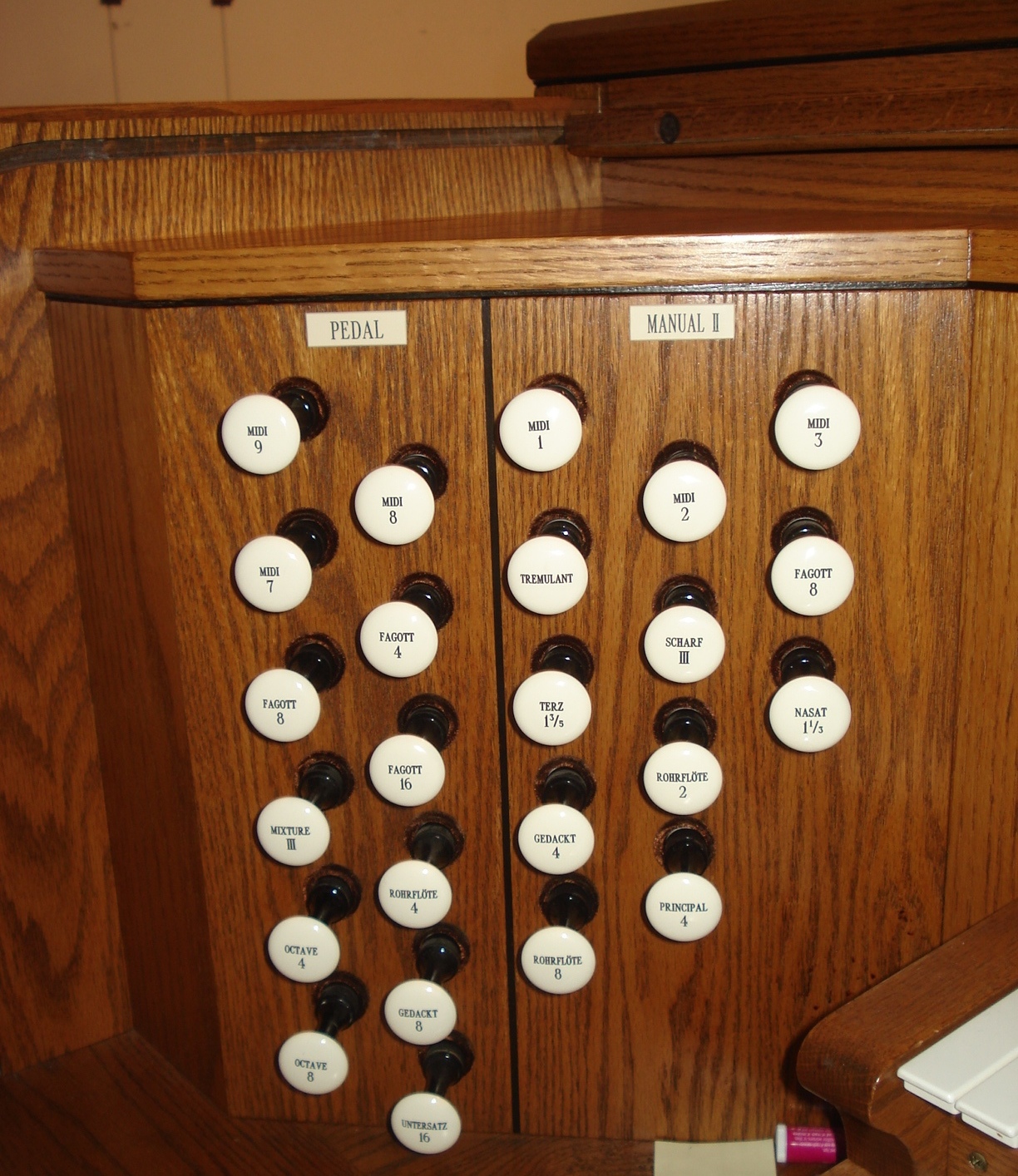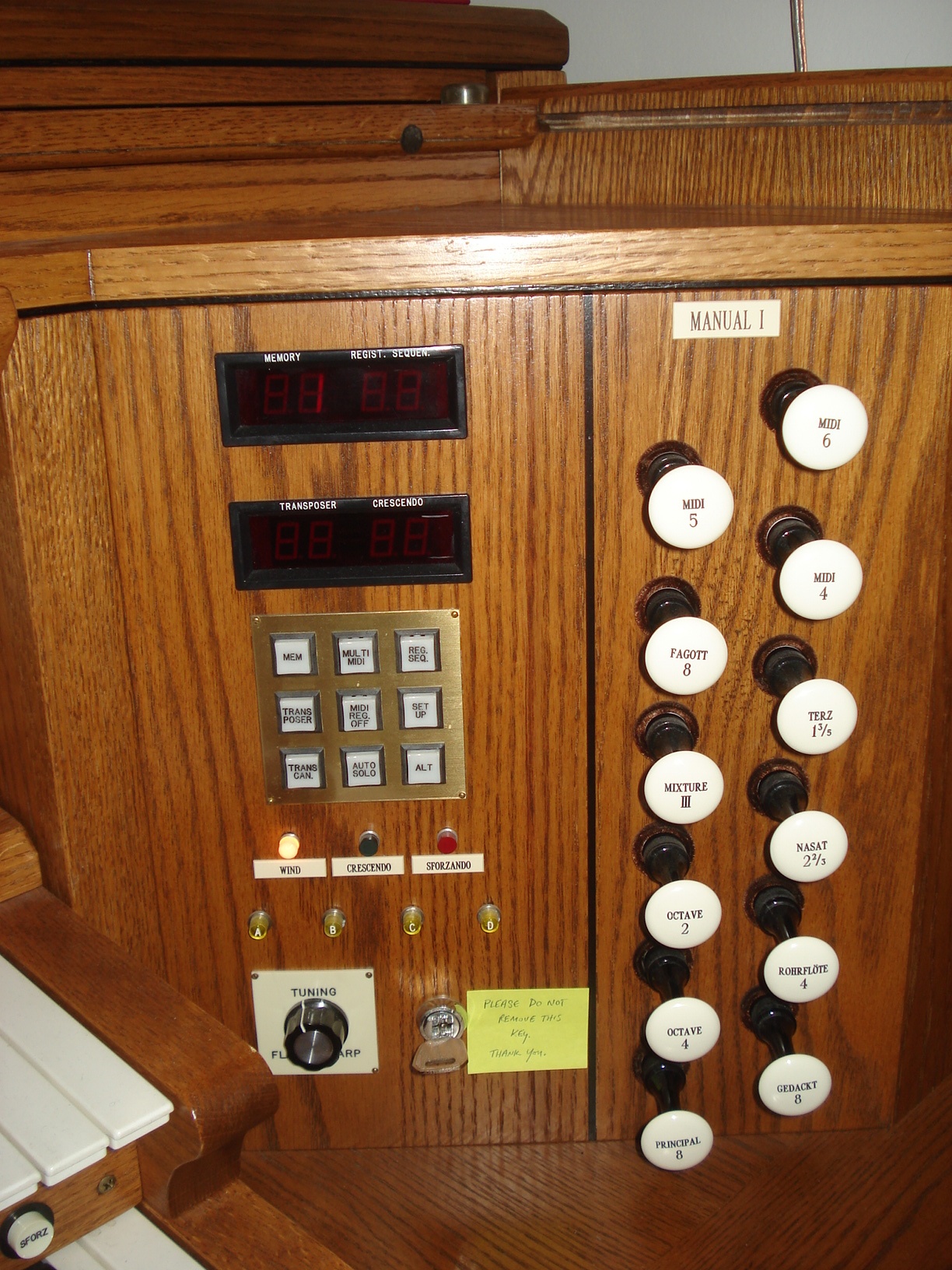 Includes:
Classic Organ Works Control System
Multi-Level Combination Action
Many Drawknobs + Pistons
Pedalboard
Casters to move around easily
$6,000 OBO
Rodgers 330 Analog Organ "Free"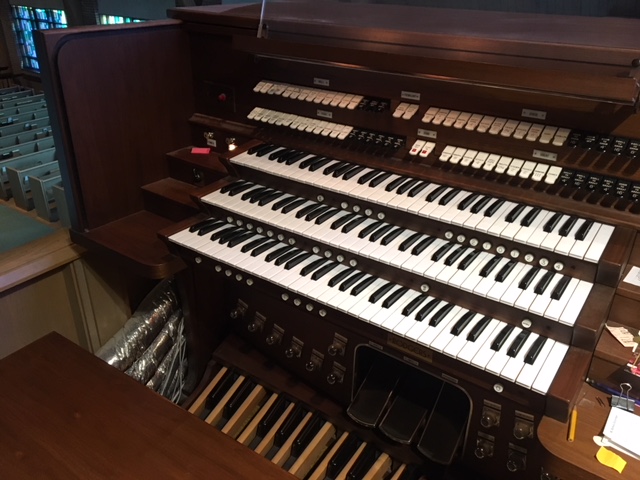 A Rodgers 330 (c.1978) analog organ is available from a Chicago, West Suburban Church that has closed. It is offered FREE OF CHARGE, though the buyer will need to have it professionally removed.  Included: 7 speakers & 7 amplifiers w/ optional Deagan Chimes.  Every Stop, Piston, & Key works perfectly — the console is in great condition.  The Organist is a graduate of the Royal School of Church Music. Contact steve@triunemusic.com Music for details.
Rodgers 740B Organ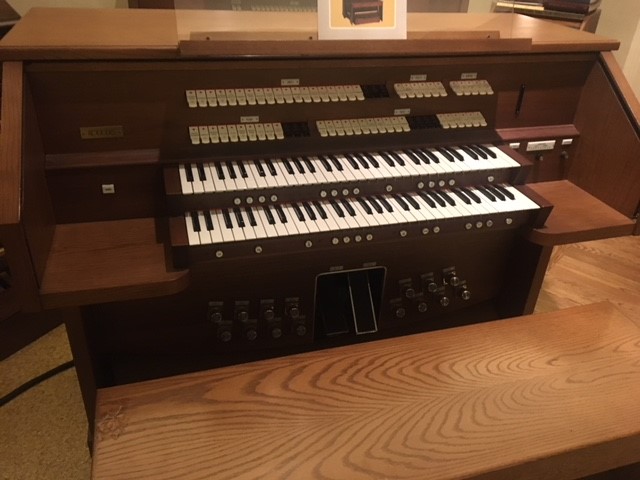 33 Year-old Rodgers 740-B — Great Condition
Includes:
Expression, Crescendo & Tutti
2 Memory Banks – A & B
Toe Studs, Oak Roll-Top
Transposer
Good Specification with 16′ & 4′ Couplers
Provisions for 2 to 4 ranks of pipes
Three to Five Speakers (including a SUB)
$3,700